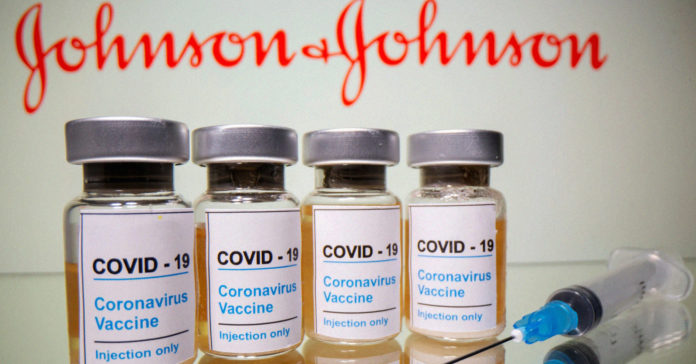 People eighteen and older can be vaccinated with the Johnson & Johnson vaccine, and here is what side effects you can expect.
You may experience pain, redness, or swelling in the arm where you got the shot according to the the U.S. Centers for Disease Control and Prevention.
The CDC says you may feel tired, muscle pain, get chills, a fever, nausea or a headache after receiving the Johnson & Johnson Vaccine.
Protection from COVID-19 takes two weeks after being vaccinated.
These side effects may appear within a day or two of getting the vaccine, and they may affect your ability to do daily activities, but they should go away in a few days, the CDC says.
The single dose vaccine is 66 percent effective at preventing moderate to severe disease, and prevented COVID-related hospitalization or death.
The U.S. Centers for Disease Control and Prevention has released initial guidance for those who are fully vaccinated.
On Monday Dr. Rochelle Walensky, head of the CDC said during a news briefing that those who are fully vaccinated may gather with others who are fully vaccinated in small groups, in places such as their homes.
"When I say fully vaccinated, I mean people who are two weeks after their second dose of either the Pfizer or Moderna vaccines, or two weeks after a single dose of the Johnson and Johnson vaccine," Dr. Rochelle Walensky said.
Although, she added, "there is a small risk that vaccinated people could become infected with mild or asymptomatic disease and potentially even transmit the virus to others who are not vaccinated."
This is initial guidance and the understanding of the virus continues to rapidly evolve, Dr. Walensky said.
Then Dr. Walensky provided an example by saying if your grandparents have been vaccinated and you have as well, you can spend time together with a friend without masks and have dinner together if all parties have been vaccinated.
When fully vaccinated people visit with unvaccinated people "we have to consider the underlying risks, Dr. Walensky said. You can visit with unvaccinated people as long as they are not of high risk.
Fully vaccinated people may visit with unvaccinated people from a single household who are at low risk for severe COVID-19 disease indoors without wearing masks or physical distancing, according to the guidance.
The guidance also states that fully vaccinated people should continue to take precautions in public, such as continuing to wear a well-fitted mask and physical distancing.
Read the recommendations for those who are fully vaccinated.