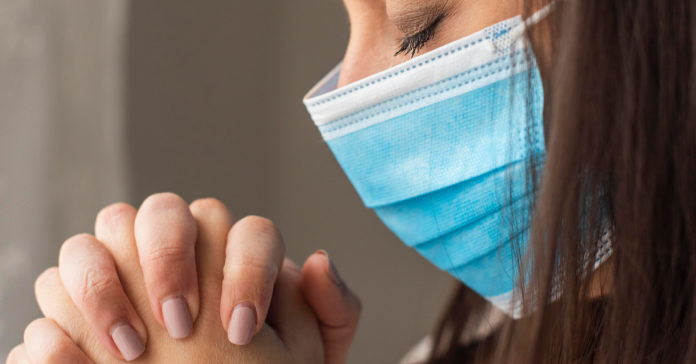 Rev. Caleb Turner will be the first to admit his ministry didn't begin 2020 ready to respond to a pandemic.
"We were caught off guard and, if I am perfectly honest, there were times when we were panicking," the assistant pastor of Mesquite Friendship Baptist Church confessed in a recent blog post.
Neither is he alone. Conversations with faith leaders across Texas revealed individuals who, eight months into the global crisis, are having to fight as hard as ever to equip their flocks with the information and support that has been so lacking on a federal and state level.
Shariq Abdul Ghani is the director of the Minaret Foundation, an organization formed in 2009 to "lift American Muslim voices for sustainable change through multi-faith and civic engagement." Based out of Houston, it is particularly focused on supporting Texas' Muslim communities through community programming and interfaith advocacy. Even as town halls and children choirs continue to take place (albeit online), however, the foundation has been forced to adopt new priorities in the face of COVID. 
"I would say the first month of COVID was teaching people in the Muslim community to install Zoom," Ghani said. Adding to this challenge was a language barrier among the community's many first-generation immigrants.
Next came the step of providing community members with the most accurate, up-to-date information on the virus, from how to prevent infection to the inner machinations of the CARES Act passed in late March. Included in this effort was arranging a call with nearly 200 Houston clergy of various religious backgrounds and the Small Business Association in order to educate faith leaders on the help available through the $2.2 trillion stimulus package.
Nearly eight months have come and gone since the bill's passing. Meanwhile, Texas leadership has dithered on how to respond to rising cases, leaving counties to determine how to keep their citizens safe. But even there the state has managed to muddy the waters, such as in April when Gov. Greg Abbott overrode Houston's ability to impose fines for those who refused to wear a mask in public.
The predictable results can now be seen playing out in the new onslaught of cases, particularly in places like El Paso and East Texas.
"It appears we are in for a difficult winter and early 2021," said Rev. Rick Armstrong, senior pastor of Arlington's Great Redeemer. "We didn't have to be in this predicament if our national and state political leaders had done a better job taking this pandemic more seriously and promoting distancing and mask wearing by all of us regardless of our political affiliations."
Instead, faith leaders are among those who have had to step in and make the case for the practice that, if universally adopted, experts say could save upwards of 130,000 lives this winter.
"We encourage our people to wear masks while they are attending our small group meetings and to practice distancing," Armstrong said. Doing so he says is an expression of the Bible's command to care for one's neighbor.
Meanwhile, Ghani said mosques and other Muslim organizations were quick to leverage expertise of health care professionals within their ranks, producing "constant" webinars and infographics designed to educate individuals on how to stay safe. Some went further, offering advice on how to safely support others at this time of crisis.
"So instead of becoming insular, [we talked about] what we can do to extend a safe hand to our neighbors as well," Ghani said.
This tendency toward isolation has been on Caleb Turner's mind a lot these days. The number of parishioners are down, he said, according to the views and engagements the Church's sermons and other posts are receiving on social media. He worries what that disengagement may point to.
"For many of us worship is our outlet for the woes of the world," he said in an interview. "Not having that really pushes people deeper and deeper into depression, anxiety, or complacency about how things are."
And here is perhaps where the work of clergy has undergone the most profound transformation in response to COVID: learning to minister from a distance.
Even as Armstrong is adamant about the need for masks and physical distancing he admits it does present a "temporary hindrance to real Christian intimacy."
At the same time, Ghani said imams have had to quickly learn to care for families facing the dual loss of a loved one and the rituals that once brought comfort in the face of such loss.
"Funerals are a very personable experience," he said. "We pray upon the deceased right in front of us inside of the mosque. We wash their bodies with our bare hands. So to have this ritual in the transition of a person's life from this one to the next, to have that completely taken away — it's incredibly depressing, incredibly difficult."
In Turner's case, he worries that what all of this amounts to is "almost a sense of forgetting who we are," with political divisions only serving as an accelerant in that process.
"That sounds pretty bleak but that seems to be the reality we've experienced."
Rather than give in to pessimism, Turner says he's returning to the basics.
"For me it has really come down to how can I engage and remind — not just my congregation but the community — of the reason why we're in this world."