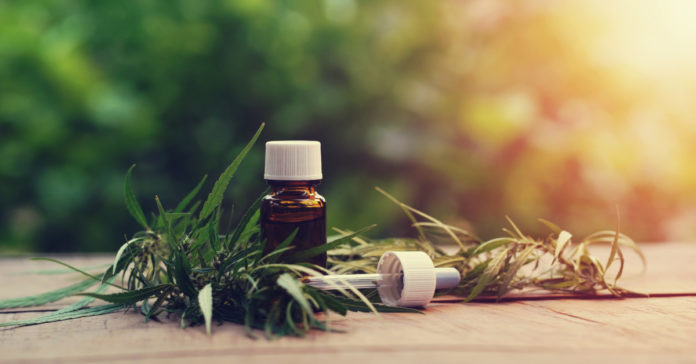 With the passage of House Bill 3703 this year, the Texas Legislature voted to expand the state's medical-marijuana program. Although the bill only took effect on June 14, Texas physicians have already started treating patients.

The expansion, known as the Compassionate Use Program, allows the use of cannabis with more than 0.3% of tetrahydrocannabinol to treat all types of epilepsy, multiple sclerosis, amyotrophic lateral sclerosis (ALS), terminal cancer, spasticity and autism.

Despite being declared eligible by state law, patients with an incurable neurodegenerative disease, like Alzheimer's or Parkinson's, aren't currently allowed to receive a marijuana prescription.

Neurodegenerative patients that need marijuana are stuck in a regulatory limbo until the Texas Department of Health and Human Services adopts new rules regulating marijuana prescriptions.

In August, a 28-year-old cancer patient named Charlotte was treated with low-THC cannabis in Plano by one of the few physicians in Texas' Compassionate Use Registry.

Charlotte was diagnosed with Burkitt's Lymphoma, a type of Non-Hodgkin's Lymphoma, earlier this year. After six rounds of chemotherapy, her doctor prescribed a cannabis oil that is 3-parts CBD to 2-parts low THC marijuana to reduce her symptoms.

Under Texas law, Charlotte was required to ask permission from Texas' Department of Public Safety to receive the medicine her doctor prescribed her. Charlotte's doctor reported that, within a week of receiving the medication, her pain lessened, nausea subsided, and appetite returned after one week of taking the oil.

The expansion of the Compassionate Use Program is proving beneficial to many patients across Texas. However, there are still many people prohibited from receiving the benefits of medicinal marijuana.

Although Texas law prohibits multiple types of patients from using medical marijuana when state Sen. Donna Campbell (R-New Braunfels) introduced the bill to expand the Compassionate Use standards she singled out veterans with PTSD for exclusion.

During the Senate floor debate — Campbell who was sponsoring the bill to expand medical marijuana in Texas — claimed that 70 percent of veterans that committed suicide tested positive for THC. She cited this erroneous fact as a reason for not including PTSD treatment in the Compassionate Use Act.