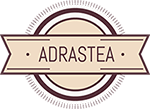 On the first anniversary of the Santa Fe school shooting that killed 10 and injured 13, school safety legislation is coming into focus, just as the 86th session of the Texas Legislature is wrapping up to end on May 27.
Legislation geared towards limiting access to guns and ammunition may now be off the table. Despite drumming up support from a majority of Texas voters — regardless of party affiliation race, gender or education — bills with "red flag" laws allowing courts to temporarily take guns away from individuals determined to be a risk to the public have not received a hearing.
A March 2019 University of Texas/Texas Tribune poll found 72 percent of Texas voters either "strongly" or "somewhat" support red flag laws.
The poll also found 88 percent of Democrats, 60 percent of Republicans and 65 percent of Independents approved stricter gun control laws.
Bills gaining traction with lawmakers range from placing more counselors in schools, expanding telemedicine to making schools' physical infrastructure more resilient against shooting incidents.
Multiple bills aiming to expand Texas' school marshal program that arms teachers were approved by Senate and received committee hearings in the House this week, but remain in limbo.