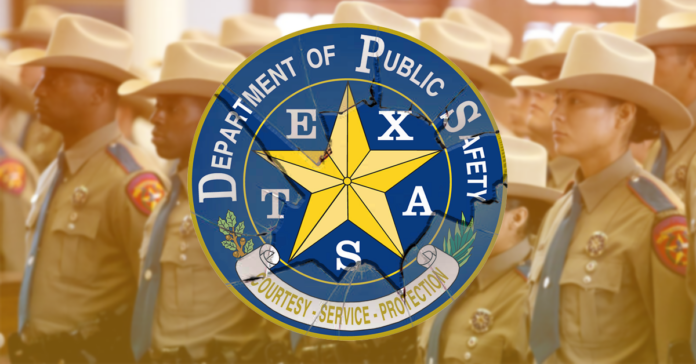 Two officials assigned by Governor Greg Abbott to scrutinize the Texas Department of Public Safety have been let go by embattled DPS chief Jamie Masters.
In June, Masters officially brought on board Anne Heiligenstein as deputy chief after she had served as an unofficial adviser for years. With the foster system in turmoil over accusations of abuse and mismanagement, Heiligenstein was seen as the person who could right the ship. Not only was she a high ranking official in previous administrations, but she is also part of Casey Family Programs, a Seattle non-profit that helps develop child welfare systems nationwide. Heiligenstein was on loan for Casey when she was installed as deputy chief, but will now exit the role on November 20. DPS has not made a statement as to why.
Julie Frank, Masters' chief of staff, is also on the way out with no explanation.
What exactly this means for DPS and the foster system is unclear, but the loss of two major officers in the department is probably not a good sign. By some estimates, DPS has been suffering from a 40 percent turnover rate as information about the broken foster system continues to come out. Masters especially has been skewered over her handling of the department's affairs.
Earlier this summer, Judge Janis Jack, who has been handling cases related to the foster system, including an investigation into sex trafficking at a licensed state facility, attacked Masters for her assertions of ignorance regarding various cases.
"I'm going to have my law clerks go through the record and find out how many times you have said in the course of your tenure, Commissioner Masters, 'This is the first time I'm hearing this.'" The judge said in May.
All throughout 2022, DPS and the foster system in particular has been hemorrhaging employees. More than 2,000 have left the department this year alone. Workers cited safety concerns, poor communication, low pay, and conflicts with their bosses in exit interviews. The fact that Abbott has been using the agency as a cat's paw for his anti-trans agenda has probably not helped matters.
By all accounts, Masters has at least tried to plug the personnel holes in her organization, but so far the state has not seen fit to heavily invest in the foster system despite the accusations of child sex abuse or the reports of children being forced to sleep in offices of case workers because of a lack of facilities. Abbott's focus when it comes to funding the DPS seems more on shoring up Operation Lone Star, his expensive anti-immigrant initiative, rather than helping the children in foster care.
According to Bob Garrett at the Dallas Morning News, both Heiligenstein and Frank were supposed to monitor Masters for the governor. If that was their job, then their exit could be a sign that DPS might be in a state of complete collapse. With workers abandoning ship and a legislator more concerned with culture wars than funding the foster system, maybe there just isn't much left to keep an eye on.