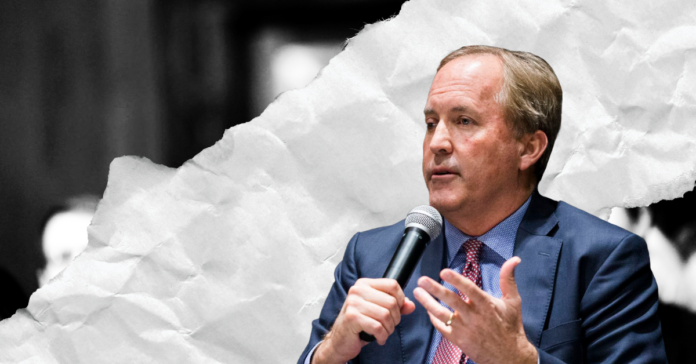 On Wednesday, a Texas House committee heard testimony regarding long-standing allegations of misconduct by Attorney General Ken Paxton. The committee had conducted a covert investigation into these matters since March.

Four investigators for the House General Investigating Committee provided detailed accounts during a rare public hearing. Their testimonies highlighted a potential violation of state laws, misuse of office funds, and abuse of power to benefit a political donor and friend, as reported by The Texas Tribune.

The focus of the inquiry centered on Paxton's request for $3.3 million dollars of public money to pay a settlement resolving a whistleblower lawsuit filed by four former high-ranking deputies who had accused Paxton of accepting bribes and engaging in other misconduct.

Committee Chair Andrew Murr expressed concerns about the payout, questioning whether lawmakers were being asked to participate in a cover-up while taxpayer funds were at stake.

"It is alarming and very serious having this discussion when millions of taxpayer dollars have been asked to remedy what is alleged to be some wrongs," Murr said. "That's something we have to grapple with. It's challenging."

With the power to probe state officials for wrongdoing, the committee may potentially recommend actions such as censure or impeachment against Paxton.

This is a new threat for the attorney general who since 2015  has been under scrutiny for security fraud charges, public scandals, and an FBI investigation.

Lead counsel for the investigating committee, Erin Epley, revealed that the inquiry included interviews with Paxton's agency employees, the whistleblowers, and individuals with pertinent information.

The public hearing, typically conducted in private, lasted for three hours and concluded with no immediate action taken by the committee during the subsequent private session.

Paxton, on the other hand, criticized the investigation as unprecedented during a radio show appearance, while later releasing a statement criticizing the committee appointed by Speaker Dade Phelan.

"Every allegation is easily disproved, and I look forward to continuing my fight for conservative Texas values," he said.
The House investigative committee has the power to bring impeachment proceedings against state officials, however, this has only happened twice in Texas history, to Gov. James Ferguson in 1917 and District Judge O.P. Carillo in 1975.

Although the regular legislative session is set to end soon, the committee can convene at its discretion. However, a special session for impeachment proceedings would require the approval of the governor, the House speaker, and a majority of House members.