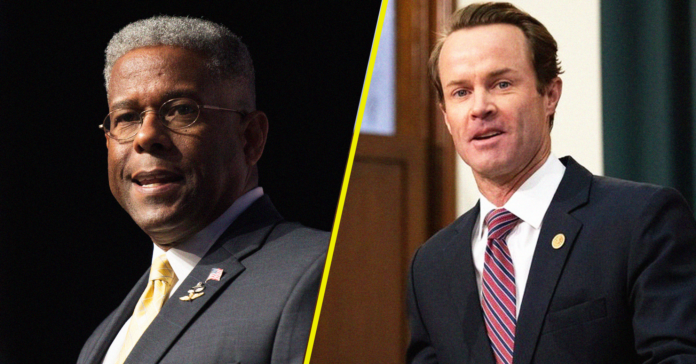 In an email to party faithful Monday morning, Texas GOP Party Chair Allen West wrote that the state party will "not support, nor accept" State Rep. Dade Phelan (R-Beaumont) as the new speaker of the Texas House.
"Texas does not need a Republican political traitor, not at a time when the two diverging philosophies of governance are this lucid," West's Monday morning missive reads.
After quickly cobbling together broad support from both Republicans and Democrats, Phelan has emerged as the heir apparent to the seat being vacated by retiring House Speaker Dennis Bonnen (R-Lake Jackson).
With Republicans holding the majority in the Texas House, Phelan does not need the support of Democrats to win the speaker's seat, however, he has indicated a desire to reach across the aisle in hopes of forging a cooperative working environment leading into the 2021 legislative session.
It is Phelan's association with any Democrats that offends West, calling it "utterly absurd and demonstrably idiotic that any Republican would join with Democrats."
"The Republican Party of Texas will not sit back idly and watch leftist Democrats be placed as committee chairmen who will undermine, kill, our legislative priorities, as happened in the 86th Texas legislative session," the chairman added.
"Texas will be led by constitutional conservatives, not middle of the road "road kill" individuals seeking alliance with Marxist, socialist, leftists. We fought hard in the 2020 election cycle — against massive odds and leftist resources — to retain a strong legislative majority."
West can stomp his feet and complain, but he has no vote on who runs the Texas House.
Bonnen announced his retirement from politics after a scandal involving a secret recording of a conversation he had with Empower Texans leader Michael Quinn Sullivan.