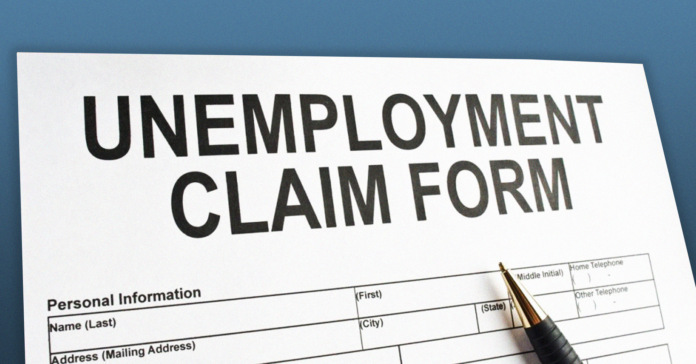 Another 280,406 Texans filed for unemployment last week, according to the U.S. Department of Labor. The new claims bring the total number of those seeking benefits since the pandemic began to more than 1.3 million, or about 12 percent of the state's workforce.
The new numbers come as Gov. Greg Abbott has started the phased process of reopening the Texas economy. State parks reopened Monday, non-emergency surgical procedures resumed Wednesday and tomorrow, retail businesses will be allowed to start offering curbside service. Announcements about next steps in Abbott's plan are expected tomorrow or Monday.
There are still complaints about difficulty in getting through to the Texas Workforce Commission to file, but one person Reform Austin has been tracking was finally able to get through last Friday.
"It took 2,636 calls over two weeks, but I finally got through the automated system to a human," said Robert Eric Davis, who was furloughed from his job at a fine arts shipping, storage and installation firm on April 3. "I haven't seen any money arrive in my bank account yet, but I have been assured that it will be arriving soon. I hope they are right."
TWC reports it is handling about two to four thousand calls and up to 60,000 online applications every day. On average it takes 21 days from the time a claim is filed for benefits to begin flowing. Claimants are required to continue to request payment every two weeks, even if they have not seen any payouts yet.
There was a slight drop in new unemployment claims last week as the TWC worked to staff up and improve technology to deal with the record number of filers. Davis believes the person he finally connected with was working for a contract agency brought on by TWC. He got the claim started and then transferred Davis to a TWC employee to finish the process.
Starting this week, anyone who is self-employed and ineligible for Texas unemployment benefits is being enrolled in the Pandemic Unemployment Assistance Program that is being funded by the federal COVID-19 stimulus bill.
Cisco Gamez with TWC said about 34,000 claimants were converted to the alternative assistance program this week. He says those filers should be on the lookout for confirmation in the mail.
Across the nation, more than 26 million people have filed for unemployment. Due to backlogs in the filing process, the total number of Americans who are jobless is believed to be much higher.
What you need to know if you are out of work
If you are newly unemployed, it is important that you apply for benefits as soon as possible because eligibility begins the week you apply. You will not be paid benefits for weeks before you apply.
The $2 trillion federal stimulus bill includes an additional $600 a week in unemployment benefits for four months and aid for freelancers and others who are not usually eligible for unemployment assistance. In addition, there is financial help available for the self-employed.
If your last job was for a temporary agency or staff leasing company, you may still qualify, but there are additional requirements.
How to apply
Apply for benefits in one of two ways:
• Apply online at Unemployment Benefit Services by selecting Apply for Benefits. Information about applying online is available in the Applying for Unemployment Benefits Tutorial.
• Call a Tele-Center at 800-939-6631 and speak to a customer service representative.
Information you will need to apply:
• Your last employer's business name, address and phone number.
• The first and last dates (month, day and year) you worked for your last employer. If you worked for your last employer on more than one occasion, provide the most recent employment dates.
• Number of hours worked and pay rate if you worked the week you apply for benefits (Sunday through Saturday).
• Information about the normal wage for the job you are seeking.
• Alien Registration number (if not a U.S. citizen).