By Jef Rouner SpaceX is offering to buy all the homes in Boca Chica Village, a tiny Texas town. Elon Musk's vision of a privately owned launchpad for vessels headed to the International Space Station and other off-planet destinations is an addictive one, particularly
With the primaries imminent and the general election looming in November, it's time to take stock of the mechanics of Texas voting. Literally, the mechanics. How do we vote, who runs the machines, are they secure, and is it time for a change?
Our government is broken. Help us fix it.
Reform Austin is dedicated to demanding accountability from those we elect and to increasing transparency in how the public's business is done and how our money is spent.
By Jef Rouner In a recent announcement that Texas would not accept new refugees in 2020, Gov. Greg Abbott made Texas the first state to
FULL STORY »
By Isobella Harkrider In 2017, when State Rep. Helen Giddings (D-Desoto) held up a piece of yellow cheese as an example of lunch given or
FULL STORY »
By Christopher Adams Rodeos are well-tethered to Texas, unabashedly and proudly reflecting its identity, heritage, historical economic viability and steadfast resolve. Rodeo in general serves
FULL STORY »
Keep tabs on Texas politics and policy with our morning newsletter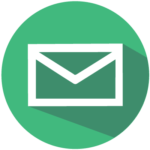 By Isobella Harkrider When H-E-B opened its MacGregor grocery store in Houston in December, it changed lives. The storefront is a new beginning for area residents who previously had limited