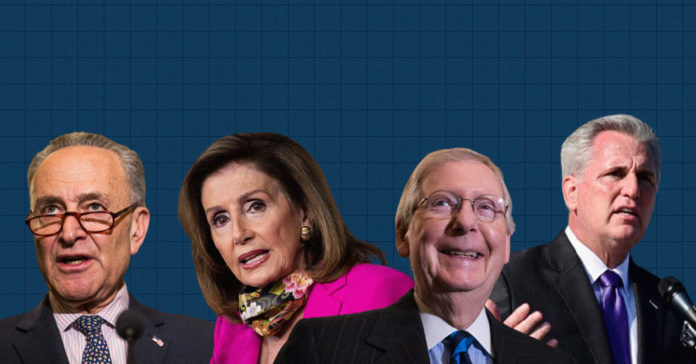 A financial boost for people struggling during the COVID-19 crisis is underway.  After eight months of negotiations, Congress has finally reached an agreement aimed to aid millions of Americans facing financial hardship as a consequence of the coronavirus pandemic.
People making less than $75,000 will be set to receive a one-time payment of $600. The payout will be reduced for those making between $75,000 and $99,000 and will not apply to individuals who earn more than $99,000 a year. Treasury Secretary Steven Mnuchin told CNBC last Monday that he expects the first checks to go out before the end of the year. The bill will also extend eviction protection until the end of January.
Furthermore, the bill will allow people to cash unemployment benefits for an additional 13 weeks and reinstate a $300 check per week as a supplemental unemployment benefit. This is only 50% of what was issued on the previous COVID-19 economic stimulus package last March.
The new legislation also considers the Paycheck Protection Program, low-interest and forgivable loans aimed to help small, hard-hit businesses. Companies with 300 or fewer employees will be eligible, down from a limit of 500 employees. The businesses also must show a 30% quarter-over-quarter loss in gross receipts.
The Texas Restaurant Association has already issued a statement regarding the new bill. "With more than 10,000 restaurants already closed for good, we could not afford to wait any longer. I'm grateful that Congress worked in a bipartisan fashion to provide relief that will help thousands of small businesses remain open, keep employees on payroll, and feed their communities. This is the lifeline restaurants needed at a critical juncture in our long-term road to recovery." Said Emily Williams Knight, Ed.D., President and CEO of TRA
The bill represents a new hope to rescue small businesses across the state, Chef Larry Delgado, Co-Owner of the Delgado Collective in McAllen stated, "As independent restaurant owners in a community heavily affected by the pandemic, we are relieved for this action from Congress."
Some financial aid will also be available for live music and theater venues, an initiative pushed by U.S. Sens. John Cornyn, R-Texas, and Amy Klobuchar, D-Minnesota. "They're likely to be the last to open…so, I'm glad that we were able to do this," said Cornyn.