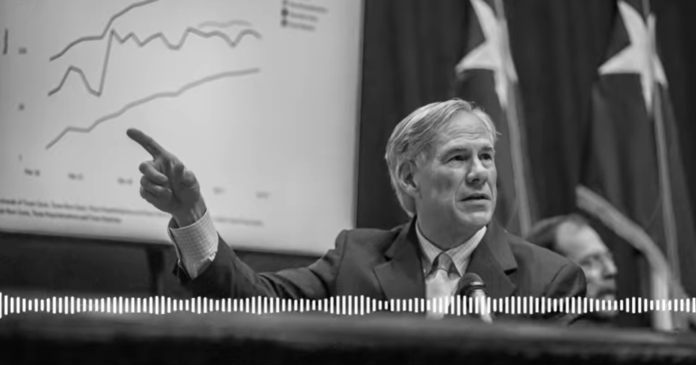 As Gov. Greg Abbott was letting his stay-home order expire and allowing restaurants, malls, retail stores and beaches to reopen over the weekend, the state was recording its largest two day jump in coronavirus cases. It should not have come as a surprise to Abbott, who was caught on an audio recording last week admitting that ending his stay-home order would cause the disease to spread.
The recording was leaked following a teleconference briefing Abbott held to bring state lawmakers up-to-date on his reopening plan.
You can listen to what Abbott said here:
So far, there have been 33,369 confirmed cases of COVID-19 in Texas, and 906 people have died from the disease.