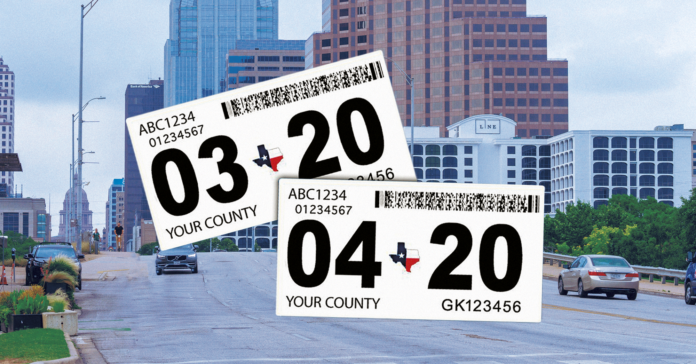 While working from home, caring for your children or scrolling Netflix, you may not realize your car registration has expired. No worries. Thanks to a decision out of Austin, you won't get pulled over for it during your next grocery run.
On March 13, Gov. Greg Abbott declared a state of disaster to respond to COVID-19, and he has now suspended vehicle registration renewals.
The governor has also suspended renewals for parking placards for those with disabilities and titling, KHOU reported. This temporary waiver is in effect until 60 days after the Texas Department of Motor Vehicles returns to normal operations.
This means Texans can avoid penalties for having expired stickers on their vehicle.
"The purpose of the waiver is to prevent customers from having to physically visit a county tax assessor-collector office to obtain initial registration, to obtain a 30-day temporary permit, to transfer title; or to renew registration or a permanent disabled parking placard," a news release from the Texas Department of Motor Vehicles reads.
Texans may continue to renew their registrations online at www.TxDMV.gov. 
If you have an expired registration sticker you should not get pulled over https://t.co/OXmh96nnkv

— 93.7 The Beat (@937thebeat) April 9, 2020
Abbott said this is a part of social distancing to stop the spread of the coronavirus.
"By suspending these rules, Texans can avoid unnecessary crowds and in-person contact without fear of being penalized," Abbott said. "We encourage all Texans to continue practicing social distancing and to take preventative actions to protect their health and the health of those around them."