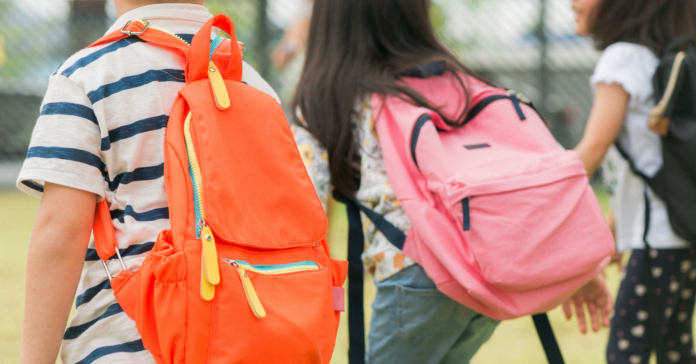 What will school be like this fall? Gov. Greg Abbott gave us an idea Wednesday during an exclusive interview with WOAI.
"The goal and the focal point is to go ahead and open up schools … with greater protocols in place, to make sure there are greater safety standards, so we are doing more to prevent the transmission of COVID-19," the governor said.
While Texas reopens, Abbott mentioned the possibility of a second wave of coronavirus infections.
"We always prepare for the worst, and hope for the best, and preparing for the worst means we will be prepared for a resurgence of COVID-19 as we head toward the fall, as some doctors have predicted," Abbott said.
To provide a glimpse of what school in the age of COVID-19 could look like, turn to the recommendations from the Centers for Disease Control and Prevention. Those include having desks six feet apart, having desks turned to face the same way instead of facing each other, having markers on the floor to represent proper social distancing and having an adequate hygiene supply and plentiful disinfectants. Other recommendations include having teachers and staff wear masks, not sharing school supplies, and while riding the bus students could sit in every other row.
"We are beginning the process of stockpiling things like PPE, so that we will not have shortages like we did earlier this year," Abbott said.
Abbott earlier this week announced that in-person summer school could begin June 1. School districts are still weighing whether they want to open for in school instruction this summer or continue with virtual learning.
The Texas State Teachers Association has said it is too early to open schools. They want more safety precautions in place, including a requirement that everyone wear masks, before kids head back to the classroom.