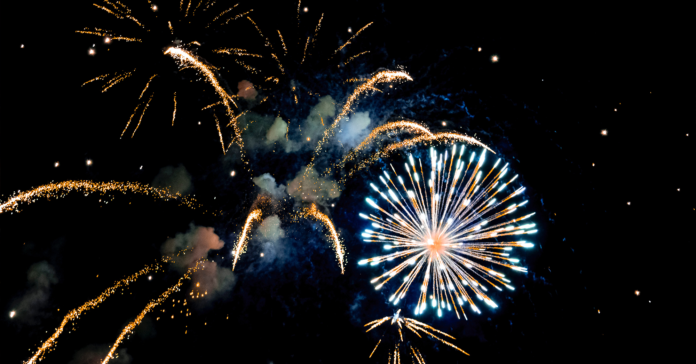 Will fireworks go off for the Fourth of July? And what about summer festivals, parades and fairs? Which big, annual events in Texas are still going to happen, and which are different or canceled because of the pandemic?
Pride
Dallas Pride is going virtual, and updates can be found on its website. Dallas Pride's slogan throughout the pandemic is "no virus is stronger than community," and an update on the website states, "Dallas Pride will not be gathering at Fair Park this year, but is pleased to announce the Pride of Texas, a virtual celebration of a very real mission." 
"Pride is not just about one event; it's about celebrating a spirit of community that no virus can destroy," Jaron Turnbo, executive director, said in a press release in mid-May.
Pride San Antonio is hosting a virtual celebration from 6 to 9 p.m. June 27. The corresponding hashtag is #CelebratePride365.
Pride Houston is postponed until fall.
"Given the impact of this pandemic, we have come to the unanimous conclusion that the only viable decision is to postpone Houston's 2020 Pride Celebration with a target of fall 2020," said Lo Roberts, president and CEO of Pride Houston, Inc.
In April, Austin Pride wrote on Twitter, "we know many of you have been waiting to see what 2020 has in store for the Austin Pride Celebration. With the information we currently have available, we are still committed to putting on a safe and joyous Austin Pride 2020 Celebration." 
On Wednesday in an email, President of Austin Pride Micah Andress wrote that there wasn't a date to share and said "we are still waiting on word from the city, unfortunately."
Fireworks
Some Fourth of July parades are canceled, but will fireworks go on? 
In Houston, CITGO Freedom Over Texas brings together over 50,000 people for a stellar fireworks show and live acts and entertainment. On Wednesday, the Mayor's Office of Special Events for the City of Houston said this year may look different amid the COVID-19 pandemic.
"It will be a modified celebration. Unfortunately, we do not have information on details at this time, but we will announce as soon as we have more on logistics," the statement said.
Social distancing can bring its own challenges to special events, which means activities that would normally involve large gatherings could have a different structure, schedule, setup, or protocols. Some Texas cities are holding mini parades or several fireworks shows with social distancing guidelines.
A spokesperson from the San Antonio Parks Foundation, which hosts the Fourth of July Celebration, said on the phone Wednesday that the city will be releasing information about the celebration soon and decisions are still being made.
In Austin, planning is still in the works, too.
"Right now, the most current orders prohibit gatherings of any size until May 31, 2020. Austin Center for Events (ACE) is working closely with all our event partners and permit applicants, including the Austin Symphony who produces the H-E-B Austin Symphony 4th of July Concert and Fireworks, to share the latest information we have and help event organizers plan for upcoming events," Public Information Specialist Shelley Parks said Wednesday in an email.
"We've been scheduling check-in sessions with the major events coming up throughout the summer months, and encourage any other permit applicants who have questions to reach out to ACE for help or more information. We understand there are a lot of unknowns, which make it difficult to plan, and are working to support our event partners in any way we can. As the Austin Public Health Authority provides more guidance on special events, we will continue to share the latest information," she said.
Festivals
Some barbecue fests are already canceled or postponed, big and small, including Blues and BBQ, originally planned over Labor Day in Bedford. The Texas Crawfish festival was canceled.  The 8th annual Houston BBQ Festival is canceled.
The Chilifest, which is put on by the city of Snook, Texas, was canceled this year.
The Santa Fe Opera festival in North Dallas, a popular summer attraction, is canceled. 
But if you are in the mood for a DIY at-home food fest with your family, Texas Monthly has a recipe for smoked skirt steak fajitas and this one for some yummy brisket.
State Fair
Wondering whether you can see Big Tex this year? Well, the State Fair of Texas will be held on Sept. 25 through Oct. 18. The fair started in 1886 and includes live music, live animals, a massive midway and carnival, packed with food vendors and fun for all ages.
"Despite the uncertainties we all face during this time, we look forward to September and having Big Tex welcome everyone to the most Texan place on Earth. However, you can rest assured the State Fair of Texas will do what is right for the health and wellness of our community-at-large," President of the State Fair of Texas Mitchell Glieber said in a press release in mid-April.
The State Fair of Texas is not opening the midway for the Fourth of July this year and plans to focus on preparing for the state fair in the fall.