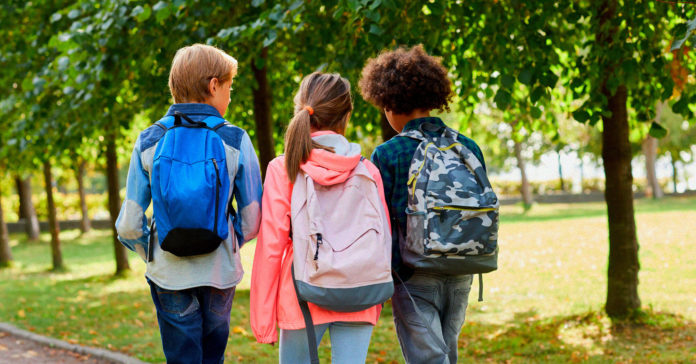 There's good news for parents across the country who have been anxiously waiting for their tweens and teens to be able to be vaccinated.
On Monday the Food and Drug Administration authorized the Pfizer-BioNTech Covid-19 vaccine for 12- to 15-year-olds. The first COVID-19 vaccine authorized in the U.S. for this age group.
Today CDC's Advisory Committee on Immunization Practices met and approved the emergency use of the COVID-19 vaccine to be administered to adolescents aged 12 to 15.
Until now, anyone over the age of sixteen could receive the Pfizer-BioNTech vaccine.
The vaccine for this age group is a 'step forward,' Albert Bourla, Chairman and Chief Executive Officer, Pfizer said in a press release and referred to protecting kids before the start of the next school year. "We are grateful to all of our clinical trial volunteers and their families, whose courage helped make this milestone possible. Together, we hope to help bring a sense of normalcy back to young people across the country and around the world," Bourla added.
The Pfizer-BioNTech COVID-19 Vaccine is administered as a series of two doses, three weeks apart. There is no data yet on the interchangeability of the Pfizer-BioNTech COVID-19 Vaccine with other COVID-19 vaccines to complete the vaccination series, according to an FDA fact sheet for healthcare providers administering the vaccine.
This milestone meets the challenge of getting kids vaccinated by summer break or during it, as some states and cities are looking to schools and beaches as vaccination sites, the New York Times reported. Also, some states are looking at mobile vaccination in neighborhoods, think 'ice-cream truck style.' There's also that back-to-school doctor's visit.
In Texas, as soon as Friday, Dallas County plans to open its Fair Park vaccination site to 12 to 15-year-old kids, accompanied by an adult, the Dallas Morning News reported. In Houston, Memorial Hermann and other providers are opening up pre-registration for parents.
Data from the CDC says COVID-19 cases in children, adolescents, and young adults have increased since summer 2020, and from March 2020, 1.5 million adolescents ages 11-17 years have been diagnosed with COVID-19.
Potential side effects
Side effects for the 12-15 year old set is similar to people in the 16 through the 25 age group. Symptoms may appear 2 to 14 days after exposure to the virus.
Symptoms may include fever or chills; cough; shortness of breath; fatigue; muscle or body aches; headache; new loss of taste or smell; sore throat; congestion or runny nose; nausea or vomiting; diarrhea.
Covid-19 vaccine status for children under 12 years old.
The pediatric study evaluating the safety and efficacy of the Pfizer-BioNTech COVID-19 Vaccine in children 6 months to 11 years of age is ongoing, a Pfizer press release said.