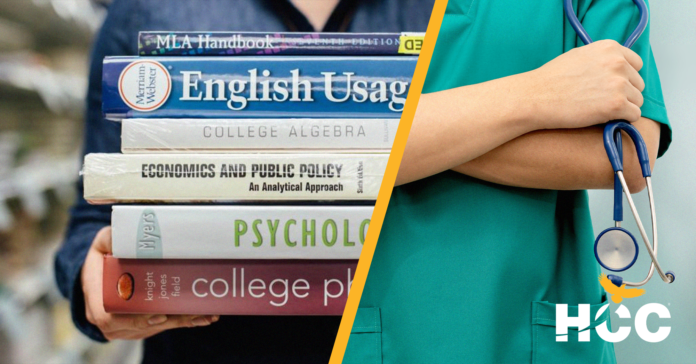 The pandemic has slowed down many facets of our lives, but one thing that remains untouched is the number of nursing program applicants to Houston Community College's Coleman College for Health Sciences in the heart of the Texas Medical Center.
There have been three applicants for every available slot for the past three years, said Coleman College President Dr. Philip Nicotera. Even as COVID-19 cases rise, he said, the number of applicants has not declined.

"Already we have a hundred new applicants for the spring," said Nicotera. "Even speaking with some of my colleagues, I don't think we are seeing a real decline in the interest of entering the nursing profession."
In fact, Nicotera said, students are eager to get into the field despite the current risks.
"Based on conversations I have had with faculty and some students, they really want to get out there," he said.
One feature of the HCC nursing program is a hospital simulation floor that mimics real-life medical situations.
"One of the rooms in that [simulation], is what we call the 'isolation room'," said Nicotera. "We are one of the few colleges, at least in the Houston area, that has a room in which we train students how to deal with an infectious patient."
Nicotera explained that the curriculum has not changed to include anything COVID-19 specific. However, he said, they are making sure students feel prepared to handle the new challenges brought by the pandemic.
"We always prepare them for what to expect. Yes, this situation is a little bit different because of the influx of infectious patients," he said. "But again, we are training them to deal with that."
He said that new nurses have an acclimation period where they learn under a seasoned nurse through a residency program in a hospital first.
"Typically a newly graduated nurse would not be put in a particular situation where they would take care of COVID patients," he said.
Nicotera explained that new nursing graduates entering the work field will relieve seasoned nurses from smaller tasks, which allows those nurses to help with COVID-19-related work.