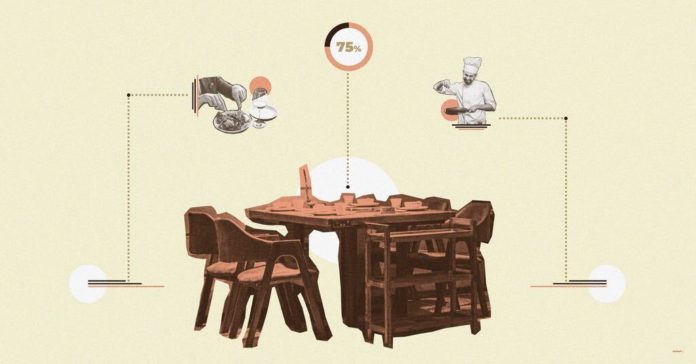 The next phase of Gov. Greg Abbott's reopening of the Texas economy takes effect Friday, when restaurants will be allowed to increase occupancy to 75%. The further loosening of pandemic restrictions comes as Texas hit new records for COVID-19 cases and hospitalizations.
As Texas takes this next big step, more restaurants are coming forward to report they have employees who have contracted COVID-19. There are at least three restaurants with employee cases in Houston.
In Austin, Hula Hut had to close after two employees contracted the virus.
Four San Antonio-area restaurants in Gruene and New Braunfels are closed for sanitizing following employees testing positive.
And in Dallas, at least two restaurants reported employees testing positive. One of them, Yolk, remains open and has had to fend off concerns that the situation was mishandled.
The state does require daily health screenings for restaurant employees, but it is pretty much up to owners and managers when it comes to adherence. The same goes for following the governor's occupancy restrictions.
Basically, it's the honor system with most striving to do the honorable thing and some who are not.
Reform Austin has reached out to the Texas Alcoholic Beverage Commission for new numbers of citations being issued. As of about a week ago, TABC reported there had been no tickets written for failing to follow the governor's order limiting occupancy in bars and restaurants. A TABC spokesperson indicated they were working to achieve compliance through education rather than enforcement with financial penalties.
A recent visit to Common Bond in Houston found that restaurant taking the restrictions very seriously. Inside, there were distance markers on the floor and seating was limited in order to adhere to social distancing and occupancy limitations. All staffers were wearing masks and gloves, and customers were greeted with a sign indicating that they, too, would need to don a mask for entry.
A Houston resident who has been out numerous times since the restrictions were eased told Reform Austin that she has not encountered any restaurants that were not limiting occupancy.
Bars, which remain limited to 50% occupancy, may be another situation. There were numerous reports of crowds Memorial Day weekend. So much so that there were calls for increased enforcement.
One customer who was out last weekend commented on a lack of social distancing in the lines of people waiting to get into bars along Houston's trendy Washington Avenue recently. That would indicate owners are attempting to adhere to the occupancy restrictions inside but not worrying about social distancing in the lines of people waiting for an opening to get in.
A spokesperson with the Texas Alcohol and Beverage Commission said TABC has not issued any citations for violations related to the governor's occupancy restriction. He said complaints have tapered off significantly since that first weekend in May.
"When we do find a violation, we are handling it through education of the retailer and remind them of the need to adhere to these medical professional recommended restrictions," he said in an email to RA.
If you encounter violations of the governor's order, you can make a complaint by calling the local TABC office, utilizing the TABC Mobile App, or sending an email to complaints@tabc.texas.gov inbox.
In the now-famous secret audio recording leaked before he started to reopen Texas, Abbott conceded there would be an increase in coronavirus cases as people started to venture out more.
In a recent interview with ABC 13's Ted Oberg, Abbott indicated there are multiple avenues at the local and state levels for regulatory enforcement, but he said it's really up to each individual to take care of themselves.
"Everybody in Texas has their own individual ability to make sure that enforcement takes place because everybody in Texas has the ability for self protection — whether it be wearing a face mask, self distancing, good hand sanitization — to make sure they are doing all they can not to spread COVID-19 or contract COVID-19."