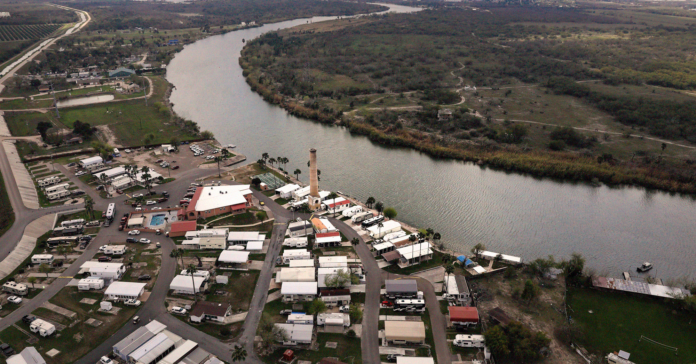 For a variety of reasons, the COVID-19 outbreak is likely to hit the Rio Grande Valley area of Texas particularly hard.
Situated along the border and containing the cities of Brownsville, McAllen, Harlingen and Edinburg, 1.4 million people live in the RGV. With approximately 900 colonias in the area, it is also home to some of the worst failures of Texas health care, creating a petri dish of at-risk populations who are especially threatened by the coronavirus.
"There are limited health care resources in the RGV, particularly secondary health care," said Michelle Serrano, communications strategist for the RGV Equal Voice Network. "It's a perfect storm of a health care crisis when something like a pandemic hits, and this affects all age demographics. Most of this population is served by community clinics, and they've been closing down because they can't get access to proper preventative protection equipment." 
Testing, which is still far behind optimal levels in Texas and the United States in general, is even harder to come by in the RGV. Even EMS personnel have had hard times getting screened for the disease. Hidalgo County, the largest in the valley, has only been able to process 20 tests a day. That makes tracking the spread of the coronavirus difficult.
The RGV is also uniquely vulnerable because of the nature of its economy. It's an area where retail and tourism make up a large amount of the economy. Places like South Padre Island were slow to shut down businesses in March with Spring Break looming. Beaches remained open, though gatherings were limited to ten or fewer people. The reticence to halt economic activity likely contributed to the spread of COVID-19.
"Texas needed leadership at the top instead of this 'do what you think is best' talk (Gov. Greg) Abbott engaged in," said Serrano. "His fear of angering a partisan audience is what exacerbated this. Had he been more decisive we would be a lot safer. Texas prides itself on profiting on the backs of people on the fringe, and everyone here is on the fringe."
Border traffic has also been almost completely closed, which hurts the binational cities immensely. A lot of shopping happens across the border, and the loss of that income is likely to torpedo many of the RGV economies. Border cities are looking at a potential 20 percent unemployment rate due to the outbreak.
"We have seen thousands of (business) closures. The big question is how many of those will translate into bankruptcies," UTEP economics professor Thomas Fullerton told Border Report.
The economic stimulus checks due out this week aren't expected to have much of an impact on the local economy.
Serrano pointed out that in the RGV there are a lot of multi-status families, both American citizens and noncitizens living in the same household. Even if the noncitizens are in the state working legally and paying American taxes, many of them are not eligible to receive the aid. In addition, undocumented residents typically don't have health insurance.
"Everything down here is systematically designed to get the most amount of work out of someone for the least amount of pay," said Serrano.
The need to address these areas of Texas soon is critical. One University of Texas at Austin model shows that the RGV area could ultimately host up to 350,000 cases before the pandemic is over. A slow rollout of shelter-in-place orders combined with local resistance to slow the service and tourism economies have already put many RGV residents at risk, and with testing moving at a snail's pace, it's impossible to tell how many have been infected.