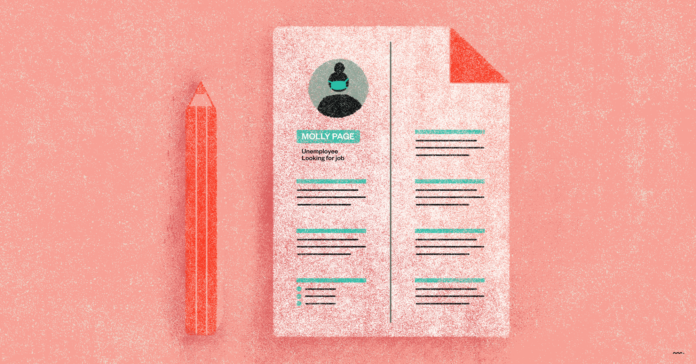 An additional 247,179 Texans filed first-time unemployment claims last week. That brings the total number of jobless claims since the start of the pandemic to 1.8 million.
Nationwide, 33 million people are out of work. That is up three million from last week.
The number of people seeking assistance in March and April exceeds all of the job gains realized since the Great Recession, and analysts are predicting we could be headed toward the worst unemployment in the nation's history.
Here in Texas, the Texas Workforce Commission has processed three years' worth of claims in just two months and paid out $3.9 billion in benefits, most of which was covered by the COVID-19 stimulus bill approved by Congress.
Even with the record-breaking pace, many have been unable to get through to file for help. According to the Economic Policy Institute, for every 10 people who said they successfully filed for unemployment benefits during the previous four weeks, three or four others tried to apply but could not get through the system to make a claim and two more people did not try to apply because it was too difficult to do so.
The group estimates that another 8.9–13.9 million people are out of work.
As businesses reopen and people start heading back to their former jobs or new positions, the Texas Workforce Commission is tightening up its eligibility requirements.
TWC spokesperson Cisco Gamez said it hasn't happened yet, but there will come a time when the TWC will reinstate the requirement to apply for a specified number of jobs each week. He said now is an ideal time to spiff up your résumé and look for employment.
There are circumstances for which someone might be able to refuse going back to work and not lose their unemployment benefits. Those situations include being 65 or older, living with someone who is 65 or older, being quarantined, having coronavirus or lacking child care.
A good place to start is workintexas.com, which currently has 480,000 job openings posted.
One you return to full-time work, you should stop requesting payment of unemployment benefits. Gamez said you will receive everything you are eligible to receive for the time you weren't working.
You can monitor news from the TWC on the agency's Facebook page. They provide media updates by video three times a week.
What you need to know if you are out of work
If you are newly unemployed, it is important that you apply for benefits as soon as possible because eligibility begins the week you apply. You will not be paid benefits for weeks before you apply.
The $2 trillion federal stimulus bill includes an additional $600 a week in unemployment benefits for four months and aid for freelancers and others who do not usually qualify for unemployment assistance. In addition, there is financial help available for the self-employed.
If your last job was for a temporary agency or staff leasing company, you may still qualify, but there are additional requirements.
How to apply
Apply for benefits in one of two ways:
Apply online at Unemployment Benefit Services by selecting "Apply for Benefits." Information about applying online is available in the Applying for Unemployment Benefits Tutorial.
Call a Tele-Center at 800-939-6631 and speak to a customer service representative.
Information you will need to apply
Your last employer's business name, address and phone number.
The first and last dates (month, day and year) you worked for your last employer. If you worked for your last employer on more than one occasion, provide the most recent employment dates.
Number of hours worked and pay rate if you worked the week you apply for benefits (Sunday through Saturday).
Information about the normal wage for the job you are seeking.
Alien Registration number (if not a U.S. citizen).