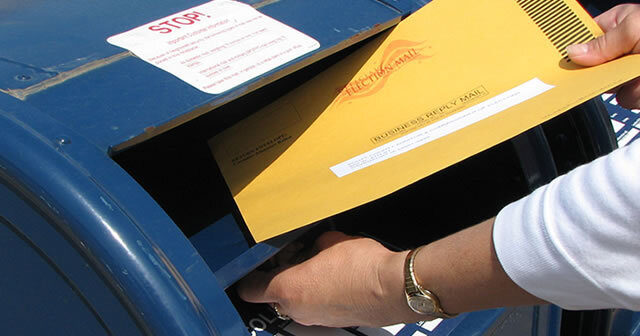 In the day-to-day legal volleying over expanded voting by mail in Texas, the Texas Democratic Party spiked the ball today when it won a critical decision in the federal courts.
Four days after hearing oral arguments, U.S. District Judge Fred Biery in San Antonio ruled that all Texas voters, regardless of age, should be able to request a mail ballot during the pandemic.
Noting that Texas saw its largest one-day jump in COVID-19 cases over the weekend, Biery found that the evidence shows voters are right to be fearful and anxious about the risk of transmission.
"One's right to vote should not be elusively based on the whims of nature," Biery wrote in his order. "Citizens should have the option to choose voting by letter carrier versus voting with disease carriers. 'We the People' get just about the government and political leaders we deserve, but deserve to have a safe and unfettered vote to say what we get."
Biery's ruling is the latest in a string of legal proceedings that have been occurring simultaneously in both the state and federal courts.
Texas Democrats and other groups are attacking the issue on multiple fronts. Fighting just as hard on the other side are Gov. Greg Abbott, Texas Attorney General Ken Paxton and other Republicans. Paxton argues that existing state law governing voting by mail does not extend to these pandemic circumstances.
Under current Texas law, voting by mail is reserved for those 65 or older, the disabled and others unable to vote in-person during early voting or on Election Day.
Biery's order finds that if state law does not allow voting under the pandemic circumstances, then it conflicts with the 26th amendment and is unconstitutional.
Today's ruling will likely be appealed, and ultimately may wind up before the U.S. Supreme Court for a final decision.
Meanwhile, the Texas Supreme Court is scheduled to hear oral arguments on the issue Wednesday.