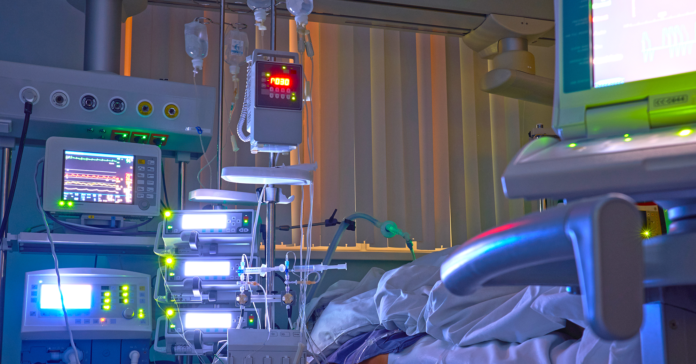 Concerns about hospital capacity grow as Texas heads to the long holiday weekend. Residents are urged to do their part to slow the spread of COVID-19 by staying home and masking up.
"If we stay on the current trajectory, we're going to run into problems with capacity," said Houston Mayor Sylvester Turner at his daily COVID-19 news briefing.
On Wednesday, the Texas Medical Center in Houston, the largest medical center in the world, implemented Phase 2 of its three phase COVID-19 surge plan after intensive care unit capacity exceeded 100%.
A check of the TMC's Early Warning and Early Mitigation Metrics shows a continued upward trajectory of COVID-19 cases. The number of patients needing ICU support also continues to rise. Hospitals report having to open new units for ICU care of COVID-19 patients, however, the online warning system indicates the situation remains manageable at this point.
"It's actually possible that we could become the next New York City," Roberta Schwartz, president of Houston Methodist Hospital, told the Houston Chronicle. "I can't believe we're now staring down the barrel of that gun."
New cases and hospitalizations are also continuing rise "sharply," UT Southwestern's daily COVID-19 update states.
If the current growth rates persist, we could see 50% increases in hospitalizations in Dallas and Tarrant County by July 13," the report states.
There are signs the increased public awareness of the importance of staying home is working in the D/FW metropolitan region. Mobility data indicates that visits to non-essential retail locations are slightly down over the last week.
"We may also be seeing the very beginning of the impact of the Dallas County masking order," UT's report indicates. "Great caution must be exercised now and during any upcoming Independence Day celebrations so that our current increases do not turn into exponential case growth. Any bump from the July 4th holiday or a decrease in the compliance of the physical distancing, masking, hand hygiene, and crowd management policies could leave many Dallas County hospitals with capacity changes by mid-July."
Earlier this week, doctors in San Antonio described the situation there as a crisis.
Austin/Travis County, now believed to have the highest positivity rate in the nation, texted residents Wednesday about staying home and social distancing.
When governmental leaders urge residents to stay home,they are urging a return to the type of behavior Texans were following when the state's mandatory stay home order was in place. Health care officials stress that is the only way Texas will be able to flatten its COVID-19 curve.
It will take one to two weeks for recent policy changes to have an impact.