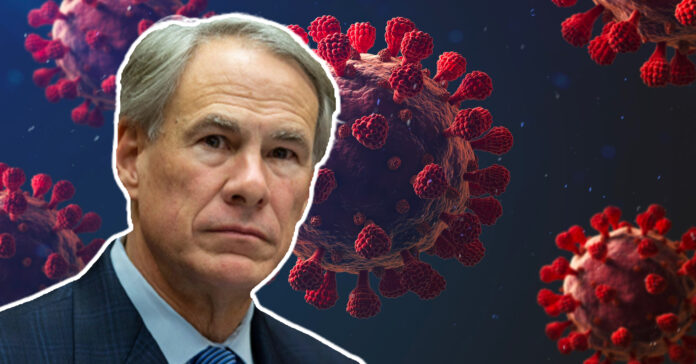 In light of the not-so-new Omicron variant, on Tuesday, Gov. Greg Abbott received a briefing from state medical and emergency response experts on the current status of the COVID-19 pandemic and the state's response to the virus.
According to the briefing, Texas Department of State Health Services (DSHS) Commissioner John Hellerstedt, MD, noted Texans must still be very aggressive in voluntary prevention measures and staying home sick.
Dr. Hellerstedt also noted vaccines have played a remarkable role in reducing the number of hospitalizations. The vaccination rate continues to increase, but many Texans are still eligible for the COVID-19 booster vaccine.
Renae Eze, a spokesperson for Abbott, told the Texas Tribune that vaccination was the "best defense" against COVID-19. However, the Texas Tribune also reported that the word "booster" has never appeared on Abbott's personal Twitter account, and Renae Eze did not respond when being asked whether the governor has received a booster.

David Pate, a former health system CEO, told The Washington Post, he believes conservative leaders, such as Abbott, instigate "hostility" towards vaccines while actively fighting against mandates, "rather than having press conferences pleading with the people of Texas, 'Hey the vaccine is safe, I've had it'…[or] role-modeling and wearing your mask and having people see you do that."

Abbott and the leaders also discussed the importance of securing more testing resources and acquiring monoclonal antibodies from either a private supplier – as Texas has done – or the federal government.
After the briefing, there was no press conference.
"That's news to the working press actively covering the issues and trying to inform Texans who have lots of questions for them," posted James Barragan, Texas Tribune politics reporter, after the Governor announced the Briefing.