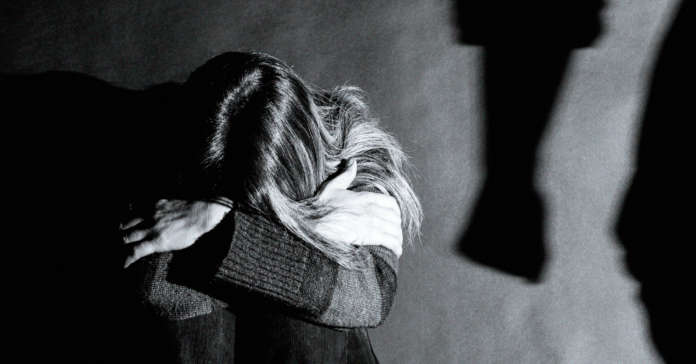 As many Texans have been staying home for a month or more, domestic abuse has skyrocketed. Increased unemployment has certainly compounded the problem.
"It's probably more dire than we even know," said Maisha Colter, CEO of the Houston-based nonprofit Aid to Victims of Domestic Abuse, in a segment on Houston Public Media in early April. Colter explained that the group had received an average of around 950 calls a day in February 2019. By mid-march, the group fielded over 1,000 calls, Houston Public Media reported.
Capacity for emergency shelter is at a low, which means 42% of requests for emergency shelter go unmet, said Gloria Terry, CEO of the Texas Council on Family Violence, a nonprofit coalition in Texas and a nationally recognized leader in their efforts to end family violence.
In Houston proper, that percentage goes up to about 78 percent, Terry said.
The Texas Council on Family Violence (TCFV) website states that 136 women were killed by a male partner in 2017. 
Yet the numbers grow when we look at 2019, according to Linda Phan, Public Policy Director at TCFV, in 2019, 211 Texans were killed because of domestic violence and 71,618 Texans access services from family violence programs across the state.
Phan shared in an email this week, "With the shelter-in-place orders, it has become dangerous for survivors as increased disruptions and stresses within the household can exacerbate an already untenable home environment."
"The physical and emotional impact of family violence has been well researched and documented as a health crisis prior to COVID-19. The pandemic will further magnify survivors' existing health issues," Phan says.
Phan wrote that although government funders have been responsive to programs by allowing flexibility in existing grant contracts to help cover COVID-19 needs, more funding is needed as COVID-19 has meant a decrease in donations. "Government funders need to evaluate the impact of COVID-19 on the safety of families and increase funding to help support more survivors requesting help."
Domestic abuse includes physical abuse, emotional abuse, psychological, sexual or verbal abuse, and it rises when families spend more time together.
"Much improvement is still needed in Texas," said Donna Amtsberg, LCSW-S, clinical assistant professor and director of the trauma education program at University of Houston Graduate College of Social Work.
"The good news is the National Domestic Violence Hotline 1-800-799-7233 (SAFE) is housed in Austin and takes in calls from across the country, 24/7. However, last year funding for transitional housing programs was slashed across the state. This funding supported the independence of adults and their children leaving violent homes."
Amtsberg explains that Texas ranks among the lowest among states in providing funding for mental health services, access to health insurance and education for children.
Social isolation escalates domestic abuse, and loss of work only heightens the danger of being at home with an abuser.
"Social isolation is clearly keeping us safe from spreading COVID-19. However, it is having a tremendous impact on our ability to earn a living and keep our economy strong," Amtsberg said. "Families are sheltering in place with little to no money coming into the homes, or for those fortunate enough to work from home, we are now all together ALL the time, and we're home schooling! There is no break."
Kids
Domestic violence thrives in isolation and shelter-in-place orders provide the perfect environment, said Amtsberg.
"What is particularly concerning is that our educators and school counselors who are the front-line reporters of suspected child abuse, are no longer to able to access the students in their classes. With children at home, who is advocating for these victims?"
Resources
In times of community trauma, the need for resources only increases.
"If the risk in the home is too much, and it is dangerous to make a phone call, text 9-1-1. Hotlines across the country are recording higher than average call volume, shelters are open and working diligently to practice social distancing and increased hygienic practices while working with families in crisis," Amtsberg said.
Amstsberg shed light on what she has seen during this past month.
"What we are hearing from law enforcement officials in Harris County is that the severity of the assaults are increasing, they report seeing the 'worst of the worst.' While everyone is experiencing the pandemic, none of us experience it the same way; many victims of family violence postpone seeking medical attention because they are afraid to go to the hospital and be exposed to the virus. We are a long way from seeing how the postponement of medical attention will impact families long-term. Some injuries may heal on their own, others will leave lasting complications."
Linda Phan, Public Policy Director at the Texas Council on Family Violence added there is a drastic need for more resources during the pandemic, "Prior to COVID-19,  there was a 48% turn-away rate for callers requesting help.  With the marked increase in calls in urban areas, many shelters will be unable to physically house survivors due to an already existing capacity problem and the need to limit the number of survivors entering a communal environment.  Therefore, more resources are needed to housing options and services for survivors to address violence during this unprecedented time."
Virtually Connecting
"Stressful situations, such as pandemics and other disasters, can create a greater risk for individuals experiencing abuse within their relationships and homes. The Centers for Disease Control and Prevention defines it as a public health issue," the Texas Health and Human Services Family Violence Program shared Tuesday in a statement on domestic abuse.
The Texas Health and Human Services Family Violence Program works with a network of local family violence centers to provide emergency shelter and supportive services for survivors of family violence and their children.
During this time the program is allowing flexibility in how local family violence centers provide services.
"Traditionally, services are provided either in person or through technology, such as FaceTime, Skype and Zoom. In response to COVID-19, HHS FVP expanded the service delivery model to include services by phone. All HHS funded family violence centers remain open and are providing supportive services, including shelter," a statement from the group reads.
Being separated from the world outside the home during the pandemic changes the landscape of resources, making digital and phone connections especially important.
Survival and Finances
Financial support is crucial when an individual is contemplating leaving an abusive relationship.
"Economic support is critical to ensure survivors do not need to return to an abusive home because they are worried about putting food on the table or supporting their children," Phan wrote.
"If the means to support yourself and your children is not there, often the individual has no other choice than to return to the abusive partner," Amtsberg said. "Research regarding domestic abuse consistently shows how important it is for women to have an education that allows them to carve out an income, separate from their partner, that they can depend upon to support themselves and their children. Family violence shelters and nonresidential programs routinely offer financial literacy classes for their clients."
"Where we as a community/country fall short is having the structure to encourage women to seek higher education, including generous financial aid options."
The Texas Health and Human Services Family Violence Program also issued this statement, "some HHS funded family violence centers provide financial empowerment programs to help survivors of family violence become financially independent and self-sufficient."
Using your voice
It helps to ask someone if they need help, Amstberg said.
"We know from working with survivors of family violence that if someone has just asked them if they needed help, they would have said 'yes.' Ask the question. Then give them the telephone number to the National Domestic Violence Hotline 1-800-799-7233 (SAFE)."
As stay-home orders are eased in Texas, the Family Violence Program expects that shelters will see an influx of abuse survivors.
Houston
The Houston Area Women's Center provides crisis intervention, emergency shelter, counseling, and support services to help survivors rebuild their lives. It has seen a 40% increase in hotline calls during the pandemic. Its website states that domestic abuse is a pattern of abusive behavior that is used to gain or maintain power and control over a partner by using fear and intimidation, and it often includes the threat or use of violence.
The Houston Police Department saw an increase of 8.72% percent in domestic violence calls for service in March compared to February 2020 according to a news release in April.
Houston Mayor Sylvester Turner announced a new domestic violence awareness social media campaign on April 22. As part of phase 1, the Houston Area Women's Center and the Harris County Domestic Violence Coordinating Council are rolling out a social media campaign that will feature hotline numbers, safety tips, and videos by Houston Dash soccer players, Special Advisor to the Mayor Minal Patel Davis wrote in an email Tuesday.
"We cannot tolerate victims suffering in silence while home at the hands of their domestic abusers," Turner said in a press release.
Uber is also on board, providing driving services for domestic abuse survivors.
"I want to thank Uber for stepping forward and providing $50,000 in rides to ensure that they have a safe way to move around. I also want to thank HAWC and the HCDVCC who have worked tirelessly during this crisis," Turner said.