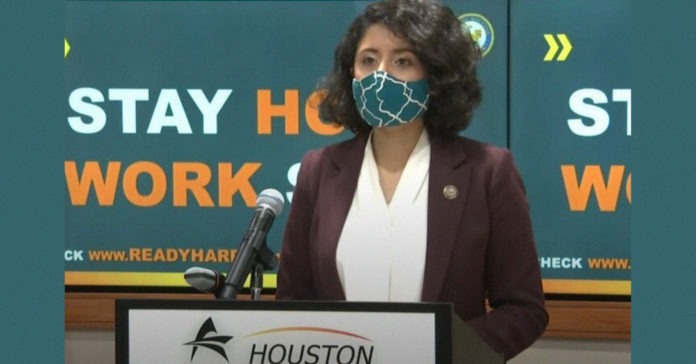 Harris County Judge Lina Hidalgo on Wednesday offered voluntary guidance for schools to resume in-person teaching.
"We've made clear it's not safe, and it won't be safe anytime in the near future to open schools for in-person instruction," Hidalgo said.
The nonbinding recommendations are for school districts to conduct only online instruction until the COVID-19 new case rate drops below 400 a day, with a 14-day statistically significant flat or decreasing trend after a level change, and if the positive test rate is above 5%.
Gov. Greg Abbott has barred local officials from actions such as ordering school closures to slow the spread of the coronavirus disease.
Hidalgo said the metric-driven roadmap to reopening schools is based on the threat level system in use in Harris County, currently at level 1, which is color-coded red and comes with the recommendation for people to stay home. No in-person instruction should take place at this level, Hidalgo said.

"We can't put our heads in the sand and wish this virus away. The fact is we continue to have significant spread of #COVID19, and can't send our kids back to school en masse," Hidalgo tweeted Wednesday.