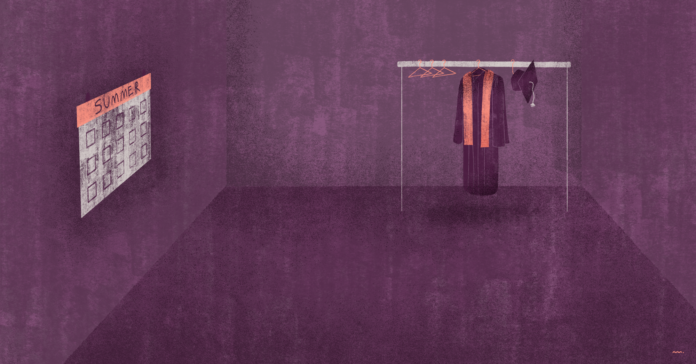 Prom? Graduation ceremonies or parties? Reschedule, cancel or reimagine? Uncertainty is in the air when it comes to celebrating the hard work and accomplishments of Texas' graduating high school seniors.
Traditional events remain uncertain, even unlikely, as Texans remain under stay-at-home orders to slow the spread of coronavirus.
Representatives of Austin Independent School District, Spring Branch ISD, Montgomery ISD and others say plans are being worked on.
Despite the uncertainty, parents are also getting involved to keep the spirits of high school seniors up and keep this moment in their lives special. KXAN reported that a senior at Amarillo High School who missed her prom because of the coronavirus still was able to celebrate, and her father threw a prom for her.
A Garland Independent School District parent created a Facebook group in which people adopt a senior and give them a surprise gift.
Texans star player J.J. Watt has joined in, sending a video message of encouragement to seniors in Pearland.
Houston
All Houston Independent School District activities and events scheduled to take place during the time of the closure have been canceled. The district will assess possible rescheduling at a future time, including proms. No decision has been made concerning graduation ceremonies.
HISD's communications department shared some ways it is celebrating seniors amid the coronavirus pandemic. HISD is trying to show school spirit exists through its digital calendar.
"This week, to encourage, celebrate, and stay connected with our seniors as well as all our students and parents, HISD is observing Spirit Week. Our HISD community is sharing photos and videos on our social media pages. Move-it Monday promoted movement and fitness. "
"Tuesday, April 14 is Career Day for Houston ISD, and students are sharing images of themselves dressed for their future dream job."
"Wednesday, April 15 is Whatcha Reading Wednesday when students will show their literary spirit."
"Thursday we are asking students to share their photos wearing the colors of their favorite college or university, and Friday, April 17, we will conclude Spirit Week by asking students to share photos and videos of a drawing or a performance."
You may check out the posts by following HISD on Twitter: @HoustonISD, on Instagram: houstontxisd, or on Facebook: www.facebook.com/HoustonISD
Dallas
"Right now, Dallas ISD has not announced any contingency plans on graduations if we are unable to host them as the original plan. Those discussions are ongoing and we understand the governor will likely address school closures this week that may impact our decision," Robyn L. Harris, director, news and information for Dallas ISD said Wednesday morning.
"The Dallas ISD Check-In challenge, created to keep our community engaged and invested during this time has begun. Students, parents and staff are encouraged to participate in the challenge each we by sharing a photo/video of themselves, doing something creative or productive while using the hashtag #DallasISDCheckIn."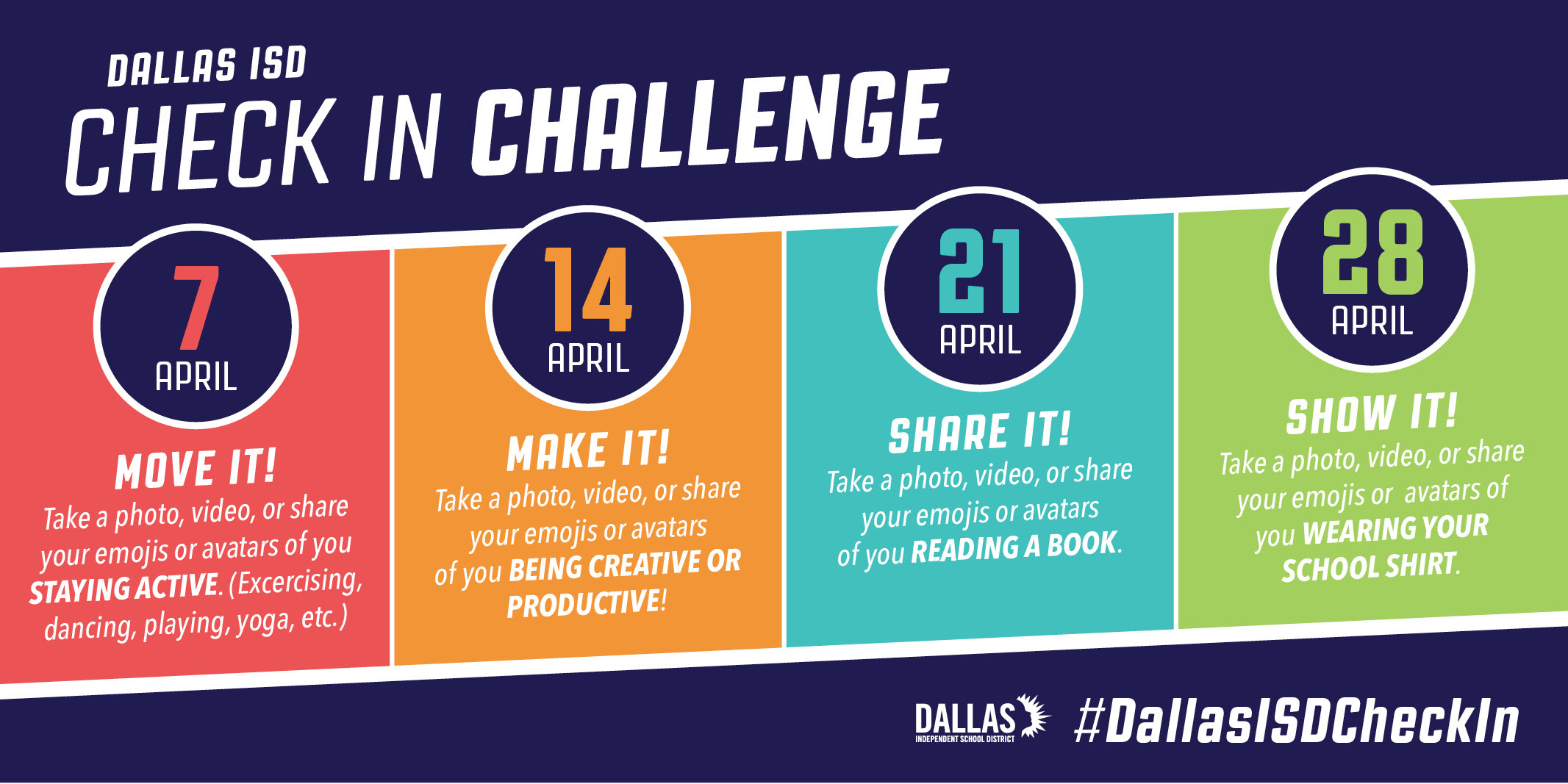 San Antonio 
"We know this spring is not the one our high school seniors anticipated, and the move to virtual learning and social distancing comes with a sense of loss for them," Leslie Price, chief communications officer at San Antonio ISD said in a statement Wednesday morning. "While we have not yet made decisions on prom and graduation, we will still strive to provide a sense of connection and tradition that our seniors want and need right now. They will have their celebratory moments, just in different ways."
Austin
Austin Independent School District is canceling all proms and postponing graduation ceremonies.
"Our graduations have been rescheduled for August so we can still celebrate," wrote Senior Communications Specialist Cristina Nguyen at AISD.
AISD's graduation ceremonies originally scheduled for May 26-28 will be postponed to Aug. 10-13. All graduations (except Rosedale) will take place at the Erwin Center.
Because of the ongoing COVID-19 pandemic, those new dates are subject to change and dependent on conditions at that time. The High Schools Office, with a committee of parents, students and principals, is working on a virtual graduation ceremony plan. The virtual graduations may occur on or around June 15.
Emotions
Back in March a senior in Austin tweeted, "As an AISD senior, I'm worried that things like prom or graduation could be cancelled …."
Is there any way to know if more cancellations could be on the horizon? As an AISD senior, I'm worried that things like prom or graduation could be cancelled or that AP/IB testing will be postponed. Also, will these cancellations require makeup days? Thanks!

— Dorothy Smyth (@DorothySmyth6) March 13, 2020
Seniors and parents have been expressing their concerns about prom on Twitter as the year winds down and to keep a sense of celebration, one Texas family hosted a 'porch prom' for their senior.
Some Texas Schools have postponed Prom & Graduation until July. Just wondering what schools in your areas are doing during this time. @AshleeWhite23 @a_bennett330 @MelEnterkin @Kim_Garza @marieosmond @mscarrieklein @Phillips @katieayers11 @_AnnaSchulz_ #choosejoy #bethelight

— Cindy Scott (@cindyjscott) April 15, 2020
Texas family hosts 'porch prom' for senior after coronavirus pandemic cancels high school event https://t.co/5WYgTQzUku

— Laredo Morning Times (@lmtnews) April 7, 2020