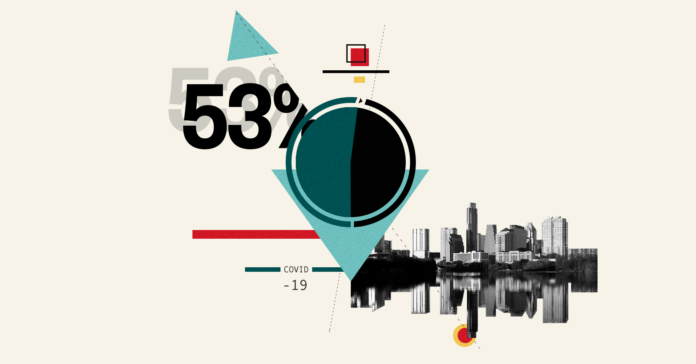 As COVID-19 continues to spread across the United States, we are seeing alarming statistics that suggest a disproportionate burden of affliction and death within racial and ethnic minority communities. In Austin, this is especially pertinent.
Despite making up 36 percent of Austin's total population, 53 percent of the city's COVID-19 patients are in the Latinx community.
Taking into consideration the fact that public testing sites are disproportionately found in wealthier and whiter neighborhoods, these percentages may not even begin to give a complete image of the full story.
As a recent NPR report shows, Texas neighborhoods with the lowest density of white residents have significantly fewer public testing sites available.
In Austin, they found nine out of 25 were in these neighborhoods.
In the middle of this pandemic, where resources are already limited, it is unsurprising to see an exaggeration of already pre-existing health care disparities.
In response to the disproportionate impact that coronavirus has had on the Hispanic community, a number of Latino businesses and community leaders have reached out to Austin Mayor Steve Adler in hopes of creating a Latinx action coalition or task force to properly address the virus.
"The numbers have been increasing the last two weeks," said Paul Saldaña, co-founder of the Hispanic Advocate Business Leaders Association, in an interview with NBC News. "More specific, the last two weeks have been quite alarming for a lot of people in the Latino community." 
Saldaña was part of a group that participated in a virtual call about the problem with Adler. They want a better way to implement and communicate proper health and safety guidelines when it comes to Austin's Latinx community.
They say any new plan must take into account the 25 Latino subcultures in the city and the fact that many will listen only to information when it is coming from a trusted source in the community.
Currently, the city of Austin's regular media updates are never translated to Spanish.