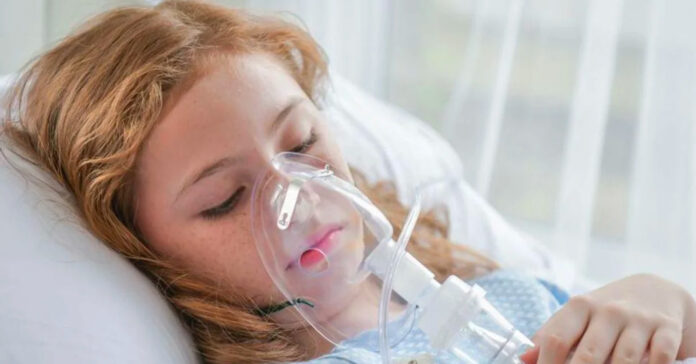 The Delta variant, also known by its scientific name as "B.1.617.2," is a strain of coronavirus first seen in Maharashtra, India. While it is one of many variants spreading during the 2020-2021 pandemic, it has been determined as a variant of concern by the World Health Organization.
"The big concern with Delta is that it could spread like wildfire.," said Dr. James Versalovic, interim pediatrician-in-chief at Texas Children's Hospital.
It has been found that Delta could be spreading at a faster rate than the original strain. This is because the strain binds to the host cells present in the body.
A common trend among those who have confirmed with the Delta strain are children and adults who have not been vaccinated.
However, the "highly contagious" virus has been found to infect those who are partially vaccinated. Those who have been fully vaccinated are at lower risk of the strain, and those who are infected face less serious infections than those who are not vaccinated.
According to a paper published by Public Health England, Pfizer-BioNTech is 96 percent effective against the Delta strain, along with AstraZeneca and Moderna vaccines.
Delta has not been found to be more deadly than other strains of COVID, however, researchers believe the strain will cause severe illness in those who are not vaccinated.
Dr. Robert Atmar, professor of infectious diseases at Baylor College of Medicine believes, "This is a wake-up call for people to complete their vaccination".
Texas is lagging behind other states in the vaccination process. With only 48 percent of the population only having received the first dose, Texas is ranked 39th in its vaccination rollout, according to data from the CDC.
Public health officials in Texas are struggling to keep up the rate of immunizations as a result of the vaccine hesitancy.
The Delta variant has prompted WHO to once again urge all individuals, regardless of vaccination, to resume wearing a mask and social distance in an attempt to curb the number of people infected.
"People cannot feel safe just because they had the two doses. They still need to protect themselves," Dr. Mariangela Simao, Assistant Director-General for Access to Medicines and Health Products, World Health Organization.
Case rates are still down in the Texas Medical Center – the Greater Houston area has reported 132 new COVID-19 cases per day, less than half the average in May 2021.