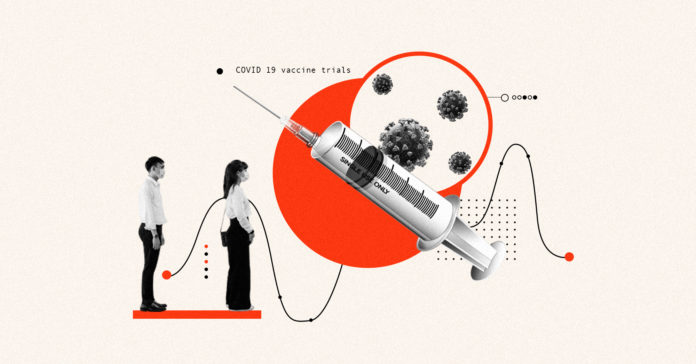 A Houston company has the Food and Drug Administration's permission to begin coronavirus vaccine trials. As it says on the front page of the Texas Center for Drug Development's website, only a vaccine can end the pandemic.
The research firm is looking for a diverse pool of volunteers. 

A spokesperson from HoustonFightsCovid.com, where you can sign up to volunteer, provided this statement on Tuesday, "Our priority is including people who are most at risk of contracting COVID, although we can accept people who do not have a particular risk. Similarly, there are some studies where we can include people who have previously tested positive, but are not currently sick."
Is It Safe?
The company's volunteer site provides this statement about clinical trials: "The investigational vaccines you will take have already been approved by the FDA for Phase 2 or 3 trials — which means there is human safety data available from earlier phases of clinical trials."
Pay
Volunteers will be compensated for their time and travel costs. That could add up to as much as $1,000 over the course of the study, the website says.
There also is a referral program. A person can earn $50 for every volunteer who participates in the program. You have to sign up to get a custom link to share.
Other Things to Know
After signing up, during a consenting process, you can learn more and discuss other specifics of the study.
Your first visit will take 1-2 hours, and it will be similar to a visit with your general practitioner. Blood will be drawn, and you will be given the investigational vaccine or a placebo. A second dose will be administered about a month later.
Click here to learn more.