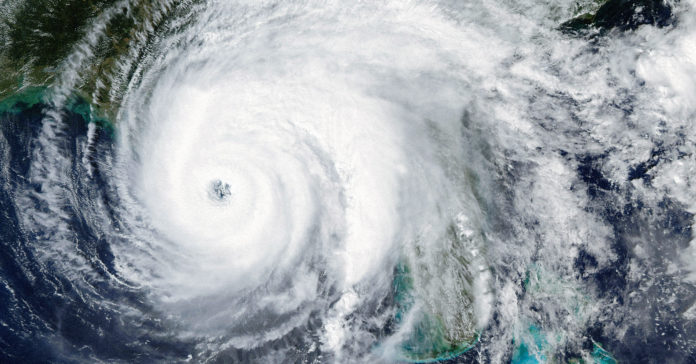 It may have slipped your memory given the turmoil of the last couple of months, but it's been less than a year since Texas was hit by a tropical storm.
Imelda developed quickly in the Gulf of Mexico and then blew ashore in September. It dumped more than two feet of rain on southeast Texas, including a few spots that saw more than 40 inches, to take the title for fifth wettest tropical cyclone on record in the continental U.S.
With the 2020 Atlantic hurricane season set to begin Monday, Imelda serves as a stark reminder of the need to prepare for the unexpected.
Meteorologist Josh Lichter at the National Weather Service Office in League City said it's not just major hurricanes that can be bad. Flooding is a big threat for Texas.
"It can take anything from a weak tropical depression to a hurricane," said Lichter in an interview with Reform Austin. "It's just those slower moving storms are the ones that can be really bad for us."
The NWS predicts a more active than normal 2020 Atlantic hurricane season with 13 to 19 named storms. Six to 10 of those storms can be expected to become hurricanes, and three to six of those hurricanes could be category 3 storms or worse.
Several climate factors are driving the strong likelihood for above-normal activity this year, Lichter said. Those are primarily warmer-than-average waters in the tropical Atlantic Ocean and Caribbean Sea and weaker upper level winds.
Similar conditions have been producing more active seasons since the current high-activity era began in 1995.
"As Americans focus their attention on a safe and healthy reopening of our country, it remains critically important that we also remember to make the necessary preparations for the upcoming hurricane season," said Secretary of Commerce Wilbur Ross. "Just as in years past, NOAA experts will stay ahead of developing hurricanes and tropical storms and provide the forecasts and warnings we depend on to stay safe."
"We always worry that people are not paying enough attention," said Lichter. "But word has been getting out recently that hurricane season is about to begin. It helps that we have already had two named tropical storms before the official start of the season — Arthur and Bertha. Once people usually see that happening, they tend to start to work on getting their supplies ready in case the next storm or a couple down the road visit the Texas coast."
Those supplies should include: water, nonperishable foods, cleaning supplies, medications, a first-aid kit, a hand-cranked or battery-operated radio, a flashlight, extra batteries, garbage bags, a can opener, pet food, baby formula, important family documents and cash.
It is best to plan to have enough supplies on hand for up to three days without electricity. However, in a worst case scenario, it could be as long as a couple of weeks before services are restored.
Federal Emergency Management Agency Acting Deputy Administrator for Resilience Carlos Castillo said it is important to keep in mind that COVID-19 and the need for social distancing may impact your disaster preparedness planning this year, including what is in your go-kit, evacuation routes, shelters and more.
"Natural disasters won't wait, so I encourage you to keep COVID-19 in mind when revising or making your plan for you and your loved ones, and don't forget your pets. An easy way to start is to download the FEMA app today," said Castillo.
More information and tips are available in the NWS Hurricane and Severe Weather Guide.