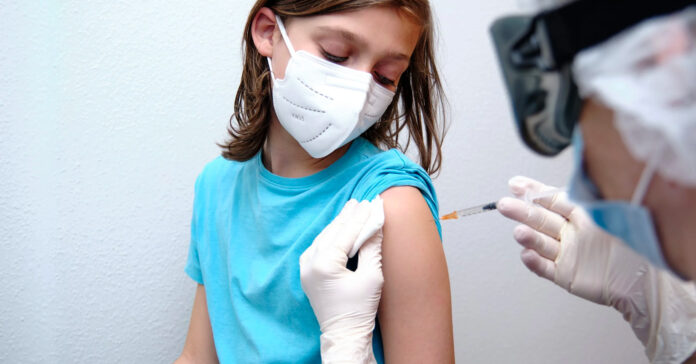 On Oct 29., The U.S health regulator authorized the Pfizer Inc BioNTech SE coronavirus vaccine for children in the 5 to 11 years age group, making it the first COVID-19 shot for young children in the United States.

This decision comes after a panel of advisers to the Food and Drug Administration (FDA) voted overwhelmingly to recommend its authorization on Oct 26. The regulator expects this will make the shot available to 28 million American children.
According to a tweet by Ashley Lopez, reporter of KUT, Austin's NPR station, the Texas Department of State Health Services has instructed the Centers for Disease Control and Prevention to ship Pfizer's pediatric COVID-19 vaccine to over 900 providers in 155 Texas counties over the next week.

The CDC will deliver 1,010,700 doses of vaccine to Texas vaccine providers and 349,200 doses will be delivered to pharmacies in the federal pharmacy program. The deliveries began on Monday, 400,000 doses have already arrived and the full amount will continue to be delivered through the next week.

"Vaccinating children between the ages of 5 and 11 helps protect all Texans from COVID-19," said DR. John Hellerstedt, DSHS commissioner "Twenty-two Texas children between the ages of 5 and 11 have died from complications of COVID-19 and 118 have been diagnosed with Multisystem Inflammatory Syndrome in Children"

Since the pediatric vaccine has a different formulation, it is important to seek out providers that are on Texas COVID-19 Initial Pediatric Vaccine Allocation.