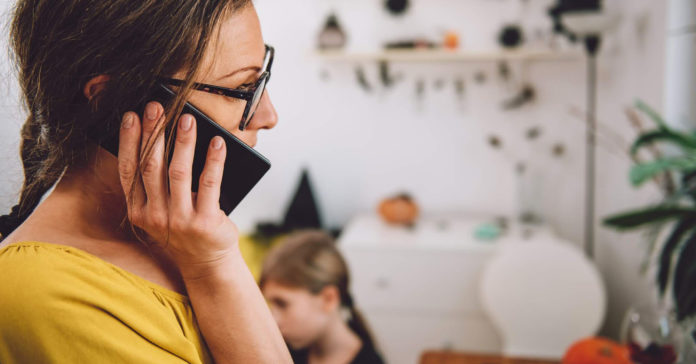 With many camps closed this summer and child care facilities closed except those for essential workers, what are people headed back to work supposed to do?
Gov. Greg Abbott announced on Tuesday the reopening of more businesses, but he didn't mention child care for those whose jobs are not considered essential. The governor's executive order wasn't changed to include child care options for these workers.  
Retail and Restaurants
"Those are two areas (restaurant and retail) where women are also a majority of the workers," Dr. Dena Jackson, chief operating officer for the Dallas-based Texas Women's Foundation, told NBC DFW this week. "And without high-quality child care, these women are not able to return to work to help open our community."
"According to the Texas Women's Foundation "Economic Issues for Women in Texas" report, there are 2.5 million working moms in Texas, and 3.1 million children under age 12 with all available parents in the workforce," Jackson shared in a statement Friday.
"It is important for all of us to continue with appropriate physical distancing, but for those working families who must return to work, it is imperative that support is provided for the highest quality, safest care for those children when they are not at home. Without accessible child care, we are in danger of further increasing the economic divide between lower income workers, who typically do not have 'work from home' jobs and higher income families as well as gender gaps as women caregivers are more likely to have to remain at home to care for children."
It would be fair to say a lack of child care could be part of the reason not every hair salon or shop is able to reopen following the governor's new orders that allowed more stores and salons and other businesses to reopen on Friday.
Jackson suggested looking at https://frontlinechildcare.texas.gov/ to see if your job is considered essential. Grocery stores, gas stations and delivery workers are considered essential.
The lack of child care for low-wage workers may force them and their children into a dangerous situation — unregulated child care options, said Cathy McHorse, a member of Austin and Travis County's child care task force, the Texas Tribune reported.
The governor's office told KXAN it is working on a plan for child care. 
Other alternatives to child care such as having your children stay at a friend's house could be problematic as germs can be transferred, Joan Altobelli, YMCA vice president of Licensed Child Care Services told KXAN.
"I'm trying to create a life for my children," A San Antonio-area parent told WOAI, "but I can't do that right now because I can't go back to work if they're not allowed to come to school."
Camps
Another concern for families is summer camps, which are relied on as a source of child care for the summer. Some camps may go on, but safety measures and structures will change.
Kidventure, which has over 30 locations in Houston, said campers will be working in smaller groups, and there will be more safety guidelines such as campers separating into small groups of no more than 8 to 10 children. Temperatures may be taken before each camp day starts, and there will be more sanitizing and disinfecting for camp equipment, KPRC reported.
Popular soccer camps and training sessions may look different as well. In Houston, some outdoor soccer activities will resume with small group training and noncontact training at certain facilities. A sports camp in Plano is limiting how many campers is takes.
The city of Dallas serves thousands of children during its summer camps, but they are all on hold, CBS DFW reported Monday. 
Some popular camps in the Houston area are canceled or postponed. Boy Scouts of America has canceled overnight camps. The Alley Theatre canceled its programs for the summer. But Critter Camp at the Houston ASPCA has not made a decision, according to KPRC.
If you planned for summer camp months ago, it would be a good idea to check on refund policies now.
The Future
Some child care centers for essential workers' children have seen low attendance rates. In Dallas, two daycare centers closed because there were not enough children to take care of, KDFW FOX 4  reported. 
The Texas Workforce Commission announced on Thursday that new Stabilization Grants will be implemented for closed child care providers participating in the subsidy program starting June 1.
What will working parents do?
For now, Abbott's executive order states that people who are currently unemployed who cannot accept new employment due to child care issues will continue to receive unemployment benefits.