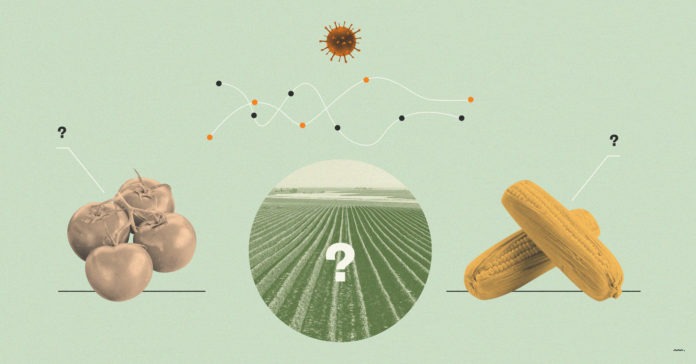 In the early days of the pandemic, store shelves were often bare of fresh fruits and vegetables. Texans who planned on quarantining stocked up, and supplies began to run low, leading to more anxiety about the supply chain and more panic buying. Though things did eventually settle down as the COVID-19 pandemic turned into the months-long situation in which we still find ourselves, the brief shortage did reveal that the food supply in Texas is perhaps not as robust as it should be.
One organization in the Houston area is looking to change the way we think about how our food gets from the ground to our tables. Plant it Forward is a nonprofit community-supported agriculture organization founded in 2011 that aims to pair refugees with agriculture experience on compact urban farms in order to provide the metropolitan area with produce. Since the coronavirus pandemic started, the nonprofit's customer base has more than doubled.
"People saw empty shelves and freaked out," said President Liz Vallette. "It made more people open to organizations like us because we just aren't as susceptible to supply chain interruptions as other operations. The food is literally grown right here."
The Plant it Forward model works like this: Farmers are independent contractors who work small plots of land that are donated. The goal is to provide living wages and financial stability to the farmers as well as to increase the community production of food in the urban environment.
Currently, Plant it Forward has eight farms and a total of six acres. The farmers specialize in highly diversified crops and staples such as rice, beans and onions that can be used to make meals. The land is very much within the Houston city limits, with one plot adjacent to the Rothko Chapel near the University of St. Thomas. Priority is given to things that mature quickly and grow well close together, so things like potatoes, broccoli and cauliflower are not usually a part of the yield.
These crops are then distributed to around a thousand customers, half of whom use a subscription service. The other half buy through farmers markets. Limited delivery options are starting to be explored by the group — a particularly attractive practice as more people try to limit physical social interaction. All told, the project feeds 1,000 Houstonians with locally grown produce.
The best part, though, is how the model is subverting the dangers of COVID-19 for farm workers.
Industrial farm workers are currently one of the highest risk groups for infection, according to recent studies. Dr. Don Villarejo, the author of a new report from the California Institute for Rural Studies, found in a recent analysis that farm workers accounted for 1,410 positive cases out of 100,000 people, more than three times the national average. People with few health benefits working long hours in close quarters is a prime vector for the virus. The large number of undocumented workers currently in the fields of Texas are of particular concern, as this is a very vulnerable population that doesn't have the option to stay home.
By contrast, Vallette said, Plant it Forward has yet to have a single case of coronavirus disease among her staff of five or the farmers who they work with. Her model mostly has farmers working solo or in small family groups that are unlikely to spread the virus between them. Plus, because the model is designed to pay them a living wage, they can afford health insurance.
"They work their own hours, make their own decisions," says Vallette. "Some don't like to get up early. That's fine. They can do what they want to do. You don't see that sort of freedom for farm hands. We want to make sure our farmers have dignity and are appreciated. They aren't essential just because they make food. It's a noble profession."
The COVID-19 pandemic has brought some very stark facts about the plight of food service workers to light. Despite massive outbreaks in meat packing plants, employees had few options beyond showing up or losing their livelihood. President Donald Trump even issued an executive order declaring the plants critical infrastructure while still allowing safety protocols to be completely voluntary, a situation ripe for worker exploitation.
The model behind Plant it Forward envisions a different kind of food supply for America's hungry cities. Instead of massive industrial operations for production, the nonprofit relies on judicious use of space. Plant It Forward also aims to elevate workers as small-business owners with power over their own lives. Recently, the collective farmers decided to take a two-week hiatus in order to plant for the upcoming fall harvest season. Many of them are able to afford homes instead of renting.
It's not yet perfect. The farmers do not own their land and have no equity. The land itself is only donated for use and is sometimes sold out from under them. One former farm is now a Popeye's chicken restaurant. As the model gains popularity, Vallette hopes to formally acquire land, possibly from the cities that could see the benefit of community-grown produce during crises.
"I do think this decentralized model could work on a large scale," Vallette said. "It's more ethical, and the farmers have more autonomy. The food will cost a little more because the farmers are not undocumented workers you can take advantage of. I hope that more people start to think about where their food comes from and what the human cost of it might be."