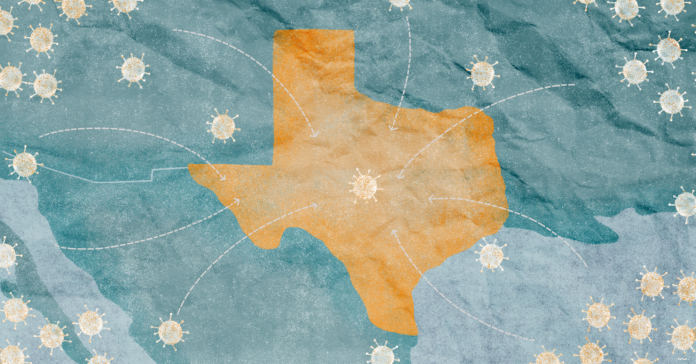 While it might be hard to predict what the fall and a second wave of the coronavirus pandemic will look like, an analysis by Houston Methodist Hospital has found that there may have been some additional points of entry into Texas that other areas of the nation did not experience.
According to the research, which has not yet undergone peer review, the virus was introduced multiple independent times from diverse geographic regions, including Europe, Asia and South America. This differs from studies done in New York City and Seattle, which found evidence of introductions mostly from either Europe or Asia, respectively.
Dr. S. Wesley Long told RA News, "our findings reflect that Houston is a large and international city, with a major airport and port. It stresses the importance of continuing to monitor the genetics of SARS-CoV-2 in Houston to differentiate strains circulating locally from potential introduction of novel strains from outside of Houston."
The first 320 COVID-19 patients tested were from the eight-hospital Methodist system, and the tested specimens represent 40% of all confirmed cases in the Houston metro area.
Methodist's team of infectious disease pathologists analyzed the entire genomes of 320 strains of the SARS-CoV-2 virus collected from the first COVID-19 patients in the Houston Methodist system. To date, this is the largest sample of SARS-CoV-2 genes sequenced from patients in the southern United States.
A preprint of the study states, "our analysis traces the early molecular architecture of SARS-CoV-2 in Houston, and will help us to understand the origin and trajectory of future infection spikes."
"Continued sequencing of the virus will help track transmission as well as monitor for development of potential antiviral resistance or mutations important to vaccine development," said Long.
Early studies on the virus entering Houston have meant researchers are able to look for viral mutations, findings that may impact antiviral resistance, novel therapies and vaccine development. So far, the research did not find evidence for mutations of the virus that made any particular strains more severe.
"When viruses mutate, they introduce small changes into their genetic code which define how they reproduce, survive and spread. Many of these mutations are neutral, but they allow us to track how the virus spreads through the community and the world," Dr. Long said. "Some mutations may affect severity, antiviral resistance or the sensitivity of diagnostic tests, but thus far we have found no mutations which have such effects in Houston."