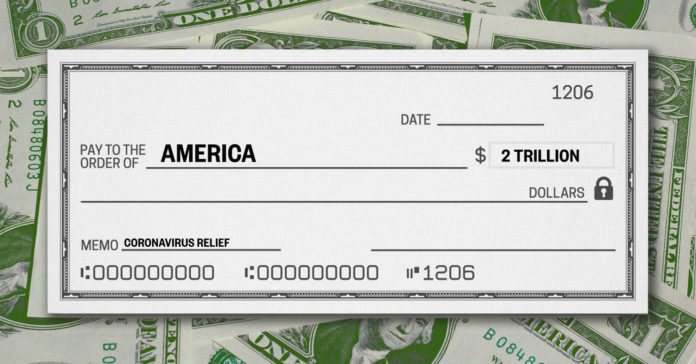 Congress and the White House agreed on a $2 trillion coronavirus rescue bill early Wednesday.

The Senate is expected to vote on the bill today. Then it would move on to the House. Passage is not certain, though, as some conservatives may be displeased with the measure's cost and scope. Ardent liberals could also oppose it, the Associated Press reported.

This is Congress' third bill in response to coronavirus disease 2019, and it is the largest. It includes direct payments to most Americans, expanded unemployment benefits, a program to help small businesses make their payrolls, a cash infusion for hospitals, aid for corporations affected by the pandemic, and more.

The full text of the measure is not yet known, but NBC News reported that it bars businesses controlled by President Donald Trump, Vice President Mike Pence and Congress members from receiving investments or loans from Treasury Department programs.

"This is not a moment of celebration, but one of necessity," Senate Minority Leader Chuck Schumer (D-N.Y.) said as he took note of the changes his party had secured in the legislation. "To all Americans I say, 'Help is on the way''" the New York Times reported.