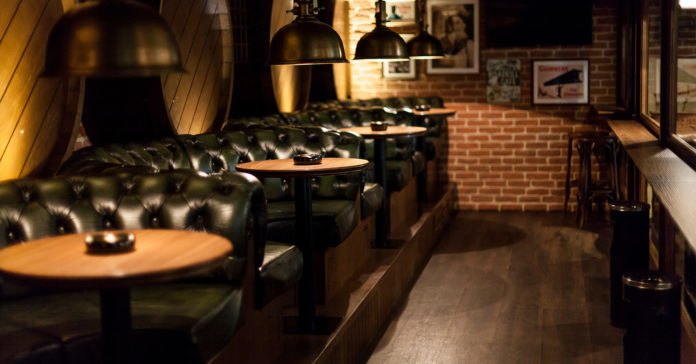 Gov. Greg Abbott's stay-home order expired at midnight, at the end of a day in which Texas saw its highest number of deaths related to COVID-19. Texans are still encouraged to practice social distancing, not to gather in large groups and to wear masks, but venturing away from home is no longer restricted.
Despite the end of the stay-home order, there is still a lot that remains closed in Texas, either by choice or due to remaining orders from Abbott.
Since Abbott announced earlier in the week that he would allow some businesses to reopen with limitations starting today, there has been a rash of complaints that his new order is too vague and unenforceable. Some businesses have blatantly ignored the directive that they remain closed, often doing so at the encouragement of state lawmakers and local governmental officials.
In a clarification that reads as if his finger is wagging no, no, no, Ryan M. Vassar, deputy attorney general under Texas Attorney General Ken Paxton, specifies that bars, gyms, salons, public swimming pools, bowling alleys and arcades, tattoo and piercing studios and massage parlors are prohibited from opening right now.
"The governor's order is neither vague nor unenforceable, and local governments are prohibited from allowing businesses to reopen unless they are recognized as essential or reopened services under the governor's order," the clarification states.
What else is still closed?
All schools are closed through the end of the school year.
Nursing homes are still off limits to visitors
State-licensed child care facilities remain closed for everyone except the children of essential workers like health care employees and first responders.
Most local courts are still closed as are live music venues, performance centers, sporting arenas, parks and playgrounds and Department of Public Safety offices.
Businesses that provide services with just one employee may reopen, but offices with more than one employee that were not previously designated as being essential are to remain closed.
What is open?
Starting today, restaurants, retail stores, malls, movie theaters, museums and libraries may choose to reopen at 25% capacity and with social distancing and health and safety requirements. Many are moving forward, but many others are waiting , so it is best to check ahead.
Outdoor sports are allowed again, but are limited to no more than four people.
Doctors, dentists and other health care providers may resume business.
Churches are open but are encouraged to practice social distancing.
Too soon?
Abbott has been criticized for moving too fast to reopen the state. Texas hasn't met the White House guidelines for reopening, which suggest a downward trajectory of documented cases within a 14-day period or a "downward trajectory of positive tests as a percent of total tests within a 14-day period."
The state also hasn't met the performance expectations outlined by some of Abbott's medical advisors. Fifty Texans died from the virus Thursday — the most in a single day — and 1,033 more tested positive for COVID-19 — the third-highest number of positive diagnoses in a day of tracking.
Abbott is using different tracking methods, instead watching the number of positive cases compared to the total number of tests being conducted and the number of those cases requiring hospitalization.
Since the state started keeping records, there have been 29,229 positive COVID-19 cases and 816 fatalities.
Abbott has said he will announce next steps in the reopening plan on May 18.