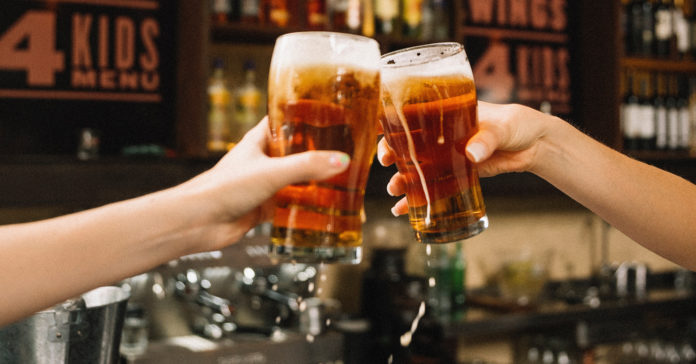 The Texas Alcoholic Beverage Commission has voted to ease restrictions that have prevented more Texas bars from being reclassified as restaurants and allowed to reopen under Gov. Greg Abbott's COVID-19 restrictions.
The new rules eliminate the need for an onsite commercial kitchen and allow bars to count the sales from prepackaged food and food trucks to help boost their total revenues from food above the 51% threshold necessary to qualify for a food and beverage permit.
Texas Restaurant Association CEO Emily Knight said this is an opportunity for bars to rework their business models.
"Whenever we can reopen businesses that have been shuttered due to the pandemic, that's a great day," Knight said. "We do think many bar owners will find it advantageous to helping to get their entities back open."
About 1,200 Texas bars have already been reclassified as restaurants and allowed to reopen. There are still about 5,300 more bars across the state that remain closed. TRA did not have a prediction on how many of the remaining group would be able to qualify under the new rules. Knight said that would become clearer in the days ahead.
Any bars that take advantage of the new rules will have to abide by the restrictions that apply to restaurants. That means requiring masks, limiting occupancy to 50% and following health and sanitation procedures.
Bars that are not reclassified as restaurants must still remain closed under Abbott's order.
Meanwhile, the Texas Bar and Nightclub Alliance is out with a new proposal it hopes will help bars that do not meet the current food sales requirements.
"Our industry is suffering right now and every day in which some of our members are closed will be the last day they are ever in business. The current statewide orders are a total farce. Some restaurants are acting like bars and some bars acting like restaurants. You have big-time operators open while neighborhood bars are dying. It's just a regulatory circus," said Michael Klein, TBNA founder and president.
TBNA's plan includes the same 50% occupancy limitation that applies to restaurants and would require a minimum of six feet between all seating, and hand sanitizer stations at entrances. Customers would have to remain seated with their own group and wear masks unless seated and being served. There would be temperature checks upon entry.
Abbott has not indicated a willingness to budge on the reopening of bars. He wants to see the number of cases coming back positive drop to 10% or lower and a decrease in hospitalizations for a sustained period of time. Hospitalizations are down, but the positivity rate has not been below 10% since June.