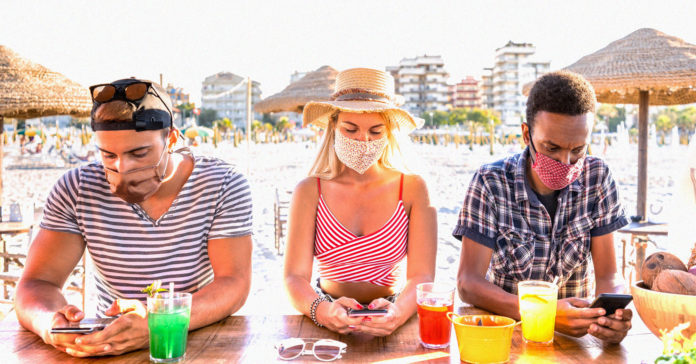 Texans appear to have taken a more serious approach to Labor Day than they did for Memorial Day. Gone were the many reports of huge parties and total disregard for social distancing and masks.
One of the most attention-getting Texas news stories of the weekend was a boat event near Austin in support of President Donald Trump. Five boats sank on Lake Travis. No injuries were reported. Lake Travis' water conditions were calm, but the boats created waves that caused problems.
Also over the weekend, the West Texas Fair and Rodeo was underway. There are few large rides this year, but visitors enjoyed themselves nonetheless. 
Signs were up encouraging social distancing on the grounds, and workers were saniting rides after use. Some visitors were surprised there weren't more restrictions in place, and many were without face masks.
In Galveston, a teenage boy and an unrelated 57-year-old father drowned while swimming near the seawall.
The beach was reportedly busy, but beachgoers were maintaining some distance. Officials issued reminders about swimming near a lifeguard and not alone.
Gov. Greg Abbott on Monday extended the emergency statewide disaster declaration for COVID-19. 
"Renewing this Disaster Declaration helps ensure that we have the resources and strategies in place to help communities across Texas respond to COVID-19," Abbott said.
Abbott has indicated he could be ready sometime this week to announce some loosening of his COVID-19 restrictions that have kept bars closed and restaurants operating at 50% capacity since June. As of Tuesday afternoon, however, there had yet to be any formal notice from the governor's office.