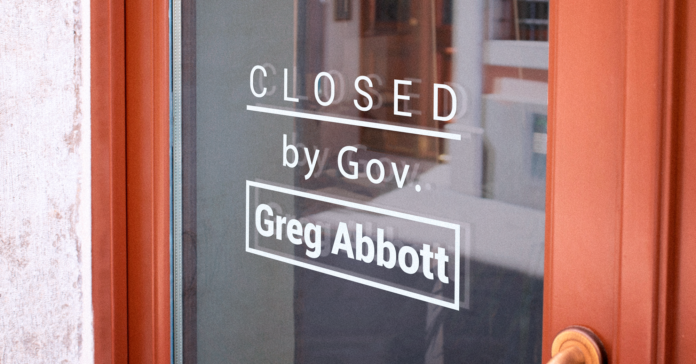 Texas bar owners angry about having to close for a second time are taking Gov. Greg Abbott to court. As of Wednesday, there are reportedly multiple cases pending in Austin, Galveston and Houston. The latest filing comes from the Texas Bar and Nightclub Association. 
"In light of Greg Abbott's irresponsible and shameful actions this morning that shutter the businesses that provide a livelihood for your families and employees, we support our members in the Constitutional right to protest by keeping your businesses open," the association said in a press release.
TBNA anticipates taking the governor on in both state and federal court.
Abbott last week shutdown bars across the state for a second time, blaming them for the record-setting growth in COVID-19 cases in Texas. He also reduced restaurant operations back to 50% capacity.
The Texas Alcoholic Beverage Commission suspended the permits of three bars that ignored the shutdown order. More than a dozen bars had their permits pulled a week ago for not adhering to occupancy limits.
TBNA claims there is "no scientific evidence that bars and nightclubs pose any more of a public health hazard than a restaurant, grocery store, big-box retailer, convenience store, health club, hair salon or the many of other business segments that cater to the public throughout the state of Texas."
Texas set another record day Tuesday with 6,975 new COVID-19 cases and 6,533 hospitalizations.