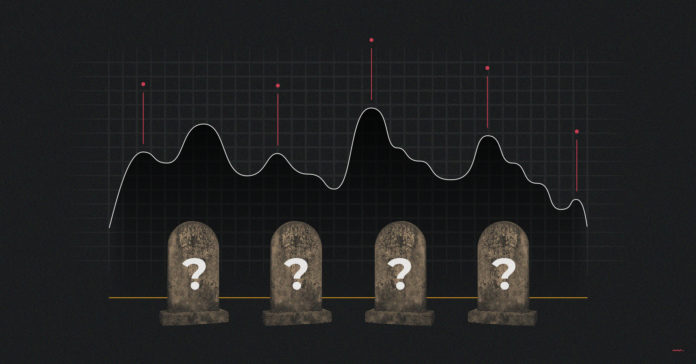 Thousands of COVID-19 deaths appear to be missing from the numbers attributed to the pandemic, according to an investigation by the Houston Chronicle.
The Chronicle's comparison of U.S. Centers for Disease Control and Prevention data shows 95,000 deaths in Texas between the start of the pandemic and the end of July. That's about 12,500 deaths more than Texas' historical death rate. The CDC attributed more than 7,100 of the additional deaths to COVID-19, leaving approximately 5,500 additional deaths with no tie to the pandemic.
The CDC's chief of mortality, Dr. Bob Anderson, told the Chronicle that the "excess deaths" are likely from a range of pandemic-related problems, including misclassifications because doctors did not initially understand the many ways that COVID-19 affects the circulatory system and results in a stroke or a heart attack.
"It has shocked me to see people think that there's overcounts of the COVID deaths, because I can't even imagine that that'd be the case," said University of Texas mortality trend expert Mark Hayward to the Chronicle. "The undercount is so dramatic."
The Chronicle's investigation also uncovered racial disparities in the undercount of the Texas COVID-19 death toll. Of the 5,000 Latino deaths in excess of the norm since March, only 2,100 were attributed to the pandemic, leaving 3,000 unexplained.
A justice of the peace in Starr County, in the hard-hit Rio Grande Valley, confirmed to the Chronicle that people there have not been testing the dead for COVID-19 because of the cost. In Texas' smaller counties, there is no medical examiner and the responsibility for determining causes of death falls to the justices of the peace, who are not always fully trained in that area. The cost to request help from a county with a medical examiner can be $5,000, the Chronicle reported.
COVID-19's impact is seen in the increased business for Texas funeral homes, which has doubled, according to one mortician who spoke with the Chronicle. Rosa Sota said 80% of the funerals are due to COVID-19 deaths.