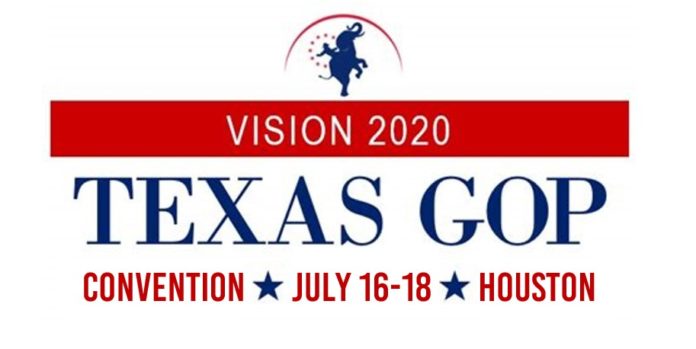 The Republican Party of Texas will go ahead with an in-person state convention at the George R. Brown Convention Center in Houston in two weeks.
The decision was made by the party's executive committee on a 40-20 vote that followed about four hours of debate at an emergency meeting Thursday evening.
For weeks, party leadership has been adamant about holding an in-person convention with no mandatory mask requirement. The emergency meeting to consider switching to a virtual event followed a request from the Texas Medical Association that the in-person be canceled.
"This is just not the time to bring thousands of the party faithful from around the state to an indoor meeting in a county that, as I write, reports more than 18,000 active COVID-19 cases," Dr. Diana L. Fite, president of the TMA, wrote in a letter sent to the party. 
Following the executive committee vote to proceed with the in-person convention, TMA withdrew its sponsorship.
"While face masks certainly will help prevent the spread of COVID-19 in and around the convention, masks alone are not enough," said Fite in a statement posted on Twitter. "With or without masks, an indoor gathering of thousands of people from all around the state in a city with tens of thousands of active COVID-19 cases poses a significant health risk to convention goers, convention workers, health care workers, and the residents of Houston."
The party's desire to make face masks optional was overridden by Gov. Greg Abbott's new mandatory mask order that applies to every Texas county with more than 20 COVID-19 cases.
Houston/Harris County has reported 32,859 cases.
Houston Mayor Sylvester Turner described the situation in his city as a "forest fire" and urged residents to work together to flatten the curve by wearing masks, social distancing and practicing proper hygiene.
The GOP state convention is scheduled for July 16-18. It is estimated that 6,000 people will attend to decide the party's platform and select delegates to the Republican National Convention.