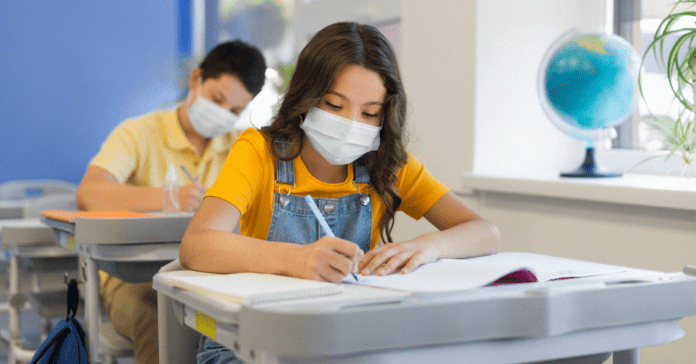 School bells are ringing, but there has yet to be a decision from the state on whether COVID-19 data will be collected from schools and made available to the public.
The TEA will have an update in the coming weeks on "what, if any, data will be required and how it will be recorded," spokesperson Frank Ward said Tuesday.
Rob D'Amico, spokesperson for the Texas chapter of the American Federation of Teachers, said he was shocked there was a debate at all about schools providing COVID-19 case data.
"This is information the public should know so it can engage the risk of on-site instruction and so policymakers can chart a safe path forward for instruction, " he said on the phone Tuesday. "Waffling over whether to do this or not is ridiculous."
D'Amico said the TEA and DSHS need to make a decision to track cases in districts and campuses.
Clay Robison, spokesperson for the Texas State Teachers Association agrees.
"If the state is going to push school districts into reopening before it is safe to do so, the state must figure out an effective way to track the presence of COVID-19 cases in the schools and promptly provide the data for each school to the public," Robison said Tuesday in an email to Reform Austin.
Although testing for COVID-19 in Texas has declined in recent weeks, the percentage of tests coming back positive is at an all time high.
State law requires reporting, "a child attending school who is suspected of having a reportable disease. The executive commissioner by rule shall establish procedures to determine if a child should be suspected and reported and to exclude the child from school pending appropriate medical diagnosis or recovery."
"It is only a matter of time before infected students and educators start spreading the disease in reopened schools. Educators and parents deserve, at the very least, to know which campuses pose the greatest health risk," Robison said. "This is a dangerous time for students, educators and their families."