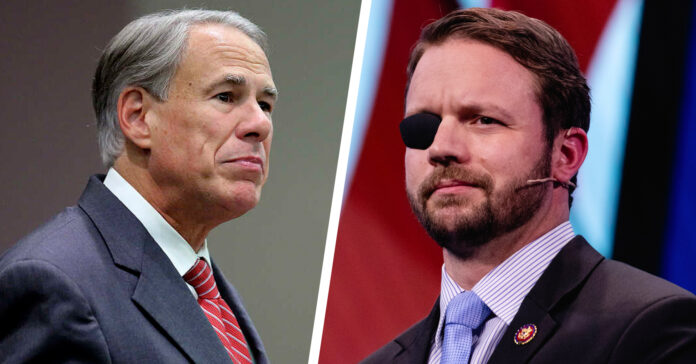 Gov. Greg Abbott and Rep. Dan Crenshaw are blaming the Biden administration for the recent omicron outbreak in Texas.
Abbott – despite his opposition to vaccine mandates – requested federal assistance for COVID testing and treatment after a spike in cases. Specifically, testing kits, medical personnel, and more monoclonal antibody treatments.
The state has requested testing sites in Bexar, Cameon, Dallas, Harris, Hidalgo, and Tarrant counties based on the number of cases and hospitalizations.
Harris county has the fifth highest number of COVID cases in the U.S. as of Sunday, according to an article from The Hill.
Last week, the Texas Health and Human Services Commission announced it had run out of sotrovimab, the primary monoclonal antibody used to treat the now-rampant omicron variant. State infusion centers will be unable to treat cases until "federal authorities ship additional courses of sotrovimab to Texas in January."
Abbott claims, "Biden is hoarding the anti-body [sic] therapeutic drugs & denying states independent access to that medical treatment," and has "stopped providing any of that medicine to Texas."
Crenshaw is similarly requesting more testing kits and monoclonal antibodies, and has described the shortage as a "management problem" (Fox News).
Texas was experiencing 4,000 new daily cases in November. We are now over 10,000.