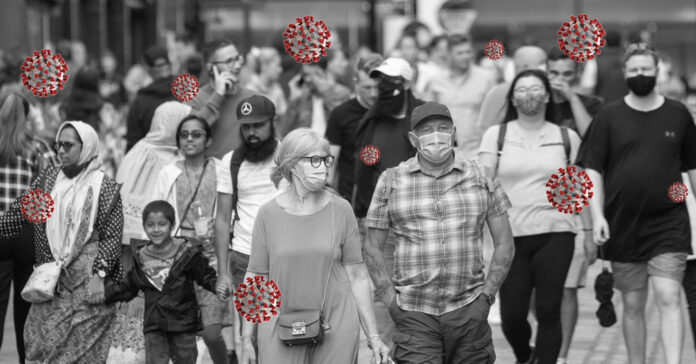 Since the arrival of Omicron, researchers and public officials have been shocked at the spike in cases the highly contagious variant has prompted. At the University of Texas at Austin, researchers estimate the surge in COVID-19 cases will peak in the first weeks of January.
Anass Bouchnita, a postdoctoral researcher working with UT Austin's COVID-19 Modeling Consortium, the situation in Texas will be more disturbing.
"We've seen a rise by about 113% in reported cases over the last 14 days [in Texas], which is about four to five times the rise that we've had on a national level," Bouchnita explained, citing recent data from the Centers for Disease Control and Prevention, as reported by Houston Public Media.
Texas' seven-day average for confirmed cases has more than tripled in the past week, from 2,000 in late November to 7,000 this week, according to Texas Department of State Health Services.
The Lone Star State is trailing behind California who reported on Sunday and average of 11,914 new coronavirus cases per day – a 73% jump from two weeks ago, according to data compiled by The Times.
Unlike California whose influx of infections is taking its toll on hospitals – 4,001 coronavirus-positive patients hospitalized statewide on Sunday, a nearly 14% increase in one week- Texas hasn't been overwhelmed with patients, however is expecting to see the surge over the next few weeks.
"We know there is always a delay between the rise in cases and the rise in hospitalizations," Bouchnita said.
Another reason to believe Texas is poised for a bigger rise in cases, is due to the state's lower vaccination rate. According to the CDC, nearly 62% of the U.S. population is considered fully vaccinated, compared to about 56% of all Texans.

Public officials recommend taking all the necessary measures to stay safe and get vaccinated or boostered if you haven't already done so.