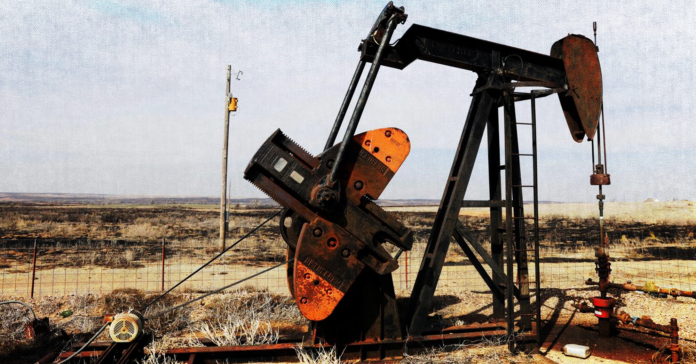 The Texas Railroad Commission, the agency charged with regulating the state's oil and gas industry, has punted on any decision to cut oil production in Texas to offset deep price declines caused by reduced demand triggered by stay-home orders.
More than 50 witnesses presented their arguments for and against the proposal in a historic virtual public hearing that lasted about 10 hours Tuesday. After the hours of testimony and more than 700 other comments submitted in writing, the commission adjourned without making any decision.
Commission Chair Wayne Christian summed up the day by saying the commission had a lot resting on its shoulders.
"There's hundreds of thousands of families in Texas and across the nation that have moms and dads and kids that I am very concerned for," said Christian. "I'm concerned about our shareholders. I'm concerned about the economy, but my heart is with those kids, moms and dad who may be losing a paycheck. As much as we can minimize that or shorten the time, that is where my heart is."
The request to cut production by 20 percent, or about a million barrels a day, starting in May came from Pioneer Natural Resources U.S.A. Inc. and Parsley Energy Inc. Supporters argue it is the only way to achieve price stability and survive through the pandemic.
Don Sparks of Discovery Operating in Midland has been in the industry for almost 60 years. He remembers the last time the state intervened to regulate production 50 years ago. He says the more Texas produces right now the more damage it will do to the state's economy long-term.
"With the amount of oil and gas production available in Texas today, we should be involved in the balancing of the supply and demand to again prevent the waste of valuable Texas resources," Sparks told the commission. "Proration should signal Texas' willingness to help balance that market."
Still others, like Karr Ingham of the Texas Alliance of Energy Producers, argued the plan would put Texas at a competitive disadvantage.
"The clear sense of our board is that we are opposed to pro-rationing in Texas. We find it unnecessary and unlikely to achieve the desired outcomes," said Ingham.
The questions and comments from commissioners throughout the hearing seemed to indicate a lack of institutional knowledge about how to implement a production cut. "We don't know how to do it anymore," Commissioner Christi Craddick said as she asked Sparks to help them with more information about how it was done back in 1972.
The chairman's comments about shortening the time for any cuts could be an indication that the commission is leaning toward an implementation date that is later than what has been requested. That could result in action that comes too late to help producers that are on life support right now. Some analysts have predicted that without state intervention, most small and mid-sized companies will be headed for bankruptcy.
Early Wednesday, the International Energy Agency warned that demand for April is headed toward the lowest level in 25 years while U.S. inventories surged well above estimates.
"There is no feasible agreement that could cut supply by enough to offset such near-term demand losses. However, the past week's achievements are a solid start," IEA said in its monthly report.
The IEA's report references last week's production cuts agreed to by OPEC and Russia. Despite that agreement, oil prices fell 10 percent more on Tuesday.
Oklahoma is next in line to consider implementing production cuts. That hearing is scheduled for May 11.