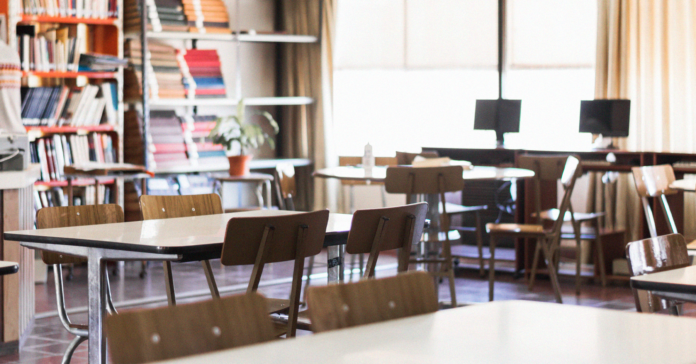 School districts across the state have a tough decision to make. Should they hold in-person summer school or continue with online instruction?
On Monday, Gov. Greg Abbott announced that in-person summer school could begin on June 1.
The Texas State Teachers Association said June 1 is too early to reopen school buildings. The union is demanding that the state and local school districts agree to enforce a detailed list of safety requirements for school campuses before reopening buildings to students and school employees.
"With the COVID-19 pandemic continuing to rage across Texas, the health and safety of students, educators and our communities need to remain our first priority," said TSTA President Noel Candelaria. "The pandemic has struck in the vast majority of Texas' 254 counties, and more than 1,200 new cases were reported yesterday. Fourteen people died of COVID-19 in Dallas County alone — a daily high for Dallas."
The governor's new order does not mandate that schools hold in-school classes this summer, but rather offers it as an option. Guidelines published by the Texas Education Agency make it clear that in-person summer school attendance must be optional for students. Students who are mandated by their school system to attend summer school as a condition of promotion to the next grade or to obtain missing course credit must have the option of learning from home.
The TEA is urging school districts to prioritize on-campus summer school for students with significant academic gaps, students with disabilities that prevent them from learning in a virtual environment and homeless students.
"While it is not possible to eliminate all risk of furthering the spread of COVID-19, the current science suggests there are many steps schools can take to reduce the risks to students, teachers, staff, and their families significantly," reads the TEA's online guidance for reopening schools.
The state's guidelines limit the number of people in a classroom to no more than 11, including teachers, staff and students. To maintain appropriate social distancing, the desks are to be six feet apart. Assemblies, field trips and other outdoor activities are frowned upon and school gyms, weight rooms, and indoor workout facilities are to remain closed. 
The TEA is also recommending that schools take the temperature of every student every day and have hand sanitizer available at every entrance and in every classroom. Students are also expected to receive frequent breaks for handwashing.
Masks are encouraged but not mandated by the state, which is among the TSTA's big concerns.
"We are demanding, among other things, adequate supplies of protective gear for everyone in every school workplace, steps that must be taken to enforce social distancing and sanitation practices and strong enforcement. Half-hearted enforcement will endanger students and educators, and our members will not stand for it on their campuses," said Candelaria.
Most school districts are still considering their next steps. Some are giving thought to bringing a limited number of at-risk students back to campus, but most appear to be leaning toward continuing the bulk of summer learning online for now.