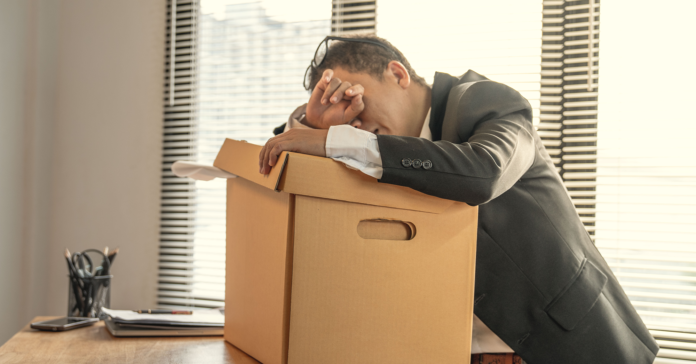 There were 93,895 new claims for unemployment in Texas last week, according to the Labor Department. That's up from the previous week's total of 89,736, marking the first increase after several weeks of declines.
With last week's addition, a total of 2.5 million Texans have now filed for unemployment assistance since mid-March.
The slight uptick in filings comes as the Texas Workforce Commission is reinstituting several policies that had been waived due to the pandemic.
The requirement to look for work will resume July 6, with the first time unemployment recipients could be asked to produce their work search activities being July 19. At least three search activities are required each week prior to requesting payment.
Acceptable work search activities may include but are not limited to:
registering as a job seeker on WorkInTexas.com or at a public workforce office
finding and following up on job contacts from WorkInTexas.com
using the reemployment resources available at a Workforce Solutions office that may lead directly to obtaining employment
applying for a job
interviewing for a job.
TWC spokesperson Cisco Gamez said Texans who are self-employed do not need to conduct work search activities, but they are required to perform specific activities each week to get their business open again.
"This will vary on a case-by-case basis based on the business," Gamez said. "A general example might be updating your website, marketing your business, posting new information on social media and networking to recruit new clients."
Employees who are furloughed with a specific date for returning to work are exempt from having to prove they are looking for a job.
TWC is also reinstating the attendance requirements for subsidized child care.
Effective this week, parents are required to begin recording their child's daily attendance at child care. Starting July 20, TWC will begin counting unexplained absences. Children are generally allowed 40 unexplained absences in a year.
Nationwide, 1.5 million residents submitted first-time jobless claims. It was the 11th week in a row that applications had declined from the peak reached in March.
Since the start of the pandemic, about 45 million Americans have sought unemployment benefits. As of Thursday, more than 20 million of them are still receiving assistance.
"The prolonged plateau of over 20 million continuing to claim UI benefits despite states reopening sends a strong signal that any labor market recovery will happen in fits and starts," Glassdoor senior economist Daniel Zhao told ABC News Thursday morning.
"The labor market's path to recovery is littered with obstacles that could smother the rebound, from the expiration of federal support for businesses and workers to depressed consumer demand to the resurgence in COVID-19 cases," he added.
What you need to know if you are out of work
If you are newly unemployed, it is important that you apply for benefits as soon as possible because eligibility begins the week you apply. You will not be paid benefits for weeks before you apply.
The $2 trillion federal stimulus bill includes an additional $600 a week in unemployment benefits for four months and aid for freelancers and others who do not usually qualify for unemployment assistance. In addition, there is financial help available for the self-employed.
If your last job was for a temporary agency or staff leasing company, you may still qualify, but there are additional requirements.
How to apply
Apply for benefits in one of two ways:
Apply online at Unemployment Benefit Services by selecting "Apply for Benefits." Information about applying online is available in the Applying for Unemployment Benefits Tutorial.
Call a Tele-Center at 800-939-6631 and speak to a customer service representative.
Information you will need to apply
Your last employer's business name, address and phone number.
The first and last dates (month, day and year) you worked for your last employer. If you worked for your last employer on more than one occasion, provide the most recent employment dates.
Number of hours worked and pay rate if you worked the week you apply for benefits (Sunday through Saturday).
Information about the normal wage for the job you are seeking.
Alien Registration Number (if you are not a U.S. citizen).