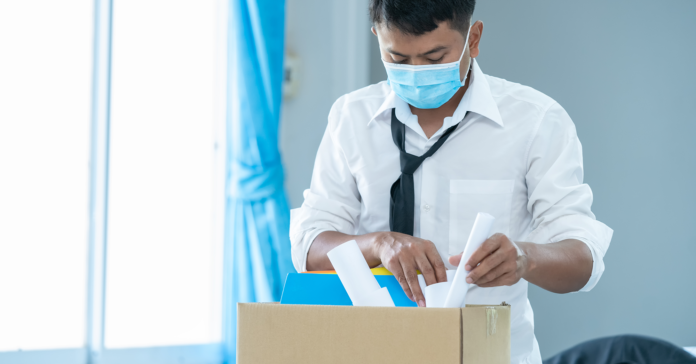 First-time Texas unemployment claims resumed their downward trend last week. More than 89,000 Texans submitted applications for assistance in the week that ended on Saturday, compared with 94,723 who filed a week before.
Since the start of the pandemic, 2.6 million Texans have asked to receive unemployment benefits.
Despite the large number of Texans still out of work, there are signs of improvement.
"The Texas economy added more than 291,000 private sector positions over the past month," said Texas Workforce Commission Spokesperson Cisco Gamez. "In May, Texas saw a decrease in its unemployment rate to 13%. This is the first decrease in the unemployment rate since March 2020, when the Texas economy was impacted by the COVID-19 pandemic."
Texas' unemployment rate sits just below the nationwide rate of 13%. Since mid-March, a total of 47.3 million Americans have filed for first-time unemployment benefits. More than 19 million of them are still drawing assistance.
Texans receiving unemployment aid will need to resume looking for work on July 6. The first time they could be asked to provide evidence of work searches will be when requesting payment on July 19.
The minimum number of work searches per week is three, except in counties that have set lower work search thresholds.
Counties requiring just two work searches per week are Brewster, Fischer, Haskell, Jim Hogg, Kent, Knox, Presidio, Stonewall, Throckmorton and Zapata. Culberson, Dimmit, Edwards, Hamilton, Hudspeth, Jeff Davis, Kinney, LaSalle, Mills, Real and San Saba counties are requiring just one job search activity.
The self-employed are not required to conduct work search activities, but they do need to take steps to get their business reopened. Work searches are also not required for people who are furloughed with a specific date to return to work.
A new study by the Chicago Federal Reserve found that people on unemployment search twice as hard as those who have exhausted their benefits.
People on unemployment benefits on average spend more than 14 hours a week job searching and send more than 12 applications a month. Unlike those who have exhausted their benefits, they are more likely to not settle for a job that pays less than what they were previously paid. People who have exhausted their benefits spend over 12 hours a week job searching on average and send out over 9 applications a month, the study found.
What You Need to Know
If you are newly unemployed, it is important that you apply for benefits as soon as possible because eligibility begins the week you apply. You will not be paid benefits for weeks before you apply.
The $2 trillion federal stimulus bill includes an additional $600 a week in unemployment benefits for four months and aid for freelancers and others who do not usually qualify for unemployment assistance. In addition, there is financial help available for the self-employed.
If your last job was for a temporary agency or staff leasing company, you may still qualify, but there are additional requirements.
How to Apply
Apply for benefits in one of two ways:
Apply online at Unemployment Benefit Services by selecting "Apply for Benefits." Information about applying online is available in the Applying for Unemployment Benefits Tutorial.
Call a Tele-Center at 800-939-6631 and speak to a customer service representative.
Information You Will Need to Apply
Your last employer's business name, address and phone number.
The first and last dates (month, day and year) you worked for your last employer. If you worked for your last employer on more than one occasion, provide the most recent employment dates.
Number of hours worked and pay rate if you worked the week you apply for benefits (Sunday through Saturday).
Information about the normal wage for the job you are seeking.
Alien Registration Number (if you are not a U.S. citizen).