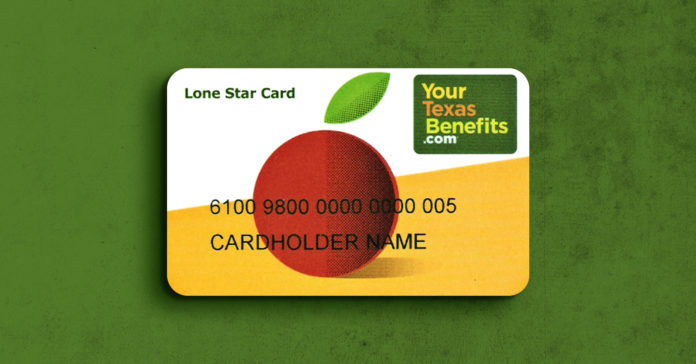 Families with children who qualified for reduced-cost lunches at school have until the end of today to enroll for the Pandemic EBT Program.
Gov. Greg Abbott announced in July that the Texas Health and Human Services Commission extended the application deadline for the federal Pandemic Electronic Benefit Transfer program to today, Aug. 21.  
The P-EBT program is a one-time payment of $285 per eligible child. The funds can be used in a similar way to the Supplemental Nutrition Assistance Program food benefits to help pay for groceries.
According to the HHSC website, a child is eligible if they are 5-18 years old and received SNAP food benefits for the month of March 2020, along with children up to 21 years old who are certified for free or reduced-price meals through the National School Lunch Program at school in Texas during the 2019-20 school year.
Applications will be reviewed within 10 days of being submitted. According to the HHSC website, a child's information will be matched to the information HHSC has from the child's school, then the P-EBT benefits are issued. If a match isn't found, your family may be contacted to get additional information. If a child is denied, you will be notified.
P-EBT benefits will be issued by Sept. 30. Click here to apply.
"I encourage eligible Texans to apply for these benefits so they can continue to provide food for their families during these challenging times," Abbott said.
The federal benefit that helps lower-income families is meant to fill the gaps during the pandemic.
HHS Access and Eligibility Services Deputy Executive Commissioner Wayne Salter wants to encourage families not "to leave federal lunch money on the table."
"We're pleased with how many families have so far received this benefit, but there are still thousands of eligible families in our communities that can apply for assistance," he said.