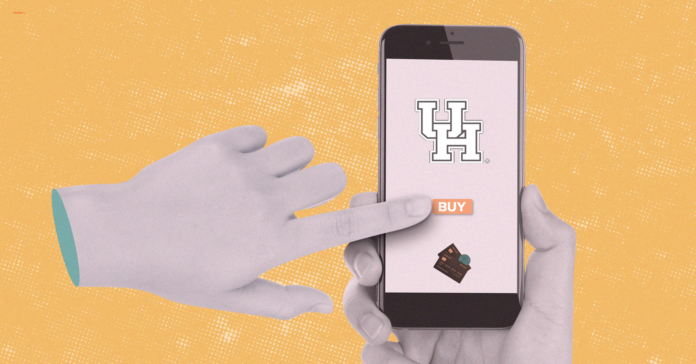 Bars, restaurants, malls, retail shops, movie theaters, beauty salons and gyms are now all allowed to be open in Texas with limited capacity. However, as the phased economic thawing progresses, more and more people are beginning to venture out to find increasingly long lines at their destinations.
Due to regulated store capacities put in place by Gov. Greg Abbott, people are required to line up outside six feet apart until they can cycle in. However, waiting for prolonged periods of time in public settings comes with increased risk of exposure to COVID-19. This leaves many consumers helpless.
Former University of Houston graduate Mae Woods has a solution. She created the website Howbsy.com to help consumers navigate store wait times. 
The crowdsourced site shows the real-time wait times at stores. Woods and her business partner, Pan Khantidhara, created the site after seeing her mothers' frustration over the long lines at stores.
"In our first three weeks, we have had over 100,000 users and averaged about 5,000 users a day," said Woods in an interview with the Houston Chronicle.
The site was initially launched in Canada. It did so well there that Woods decided to bring it closer to home.
"Houston is my second home, and I'm really excited that it's there," she said.
The platform is not limited to grocery stores and is available at other places to shop including convenience stores, banks, pharmacies, drive-thrus and liquor stores.
Woods credits the success of the site to the user base.
"Pan and I just built the platform, but it's the community that's really taken the website to the next level," she told KHOU Channel 11. "It's amazing seeing so many people wanting to help each other and share this information with each other"
Currently, the site is only available in Houston and Portland, Ore. However, Woods has declared her desire to expand the service to include Austin and Dallas.