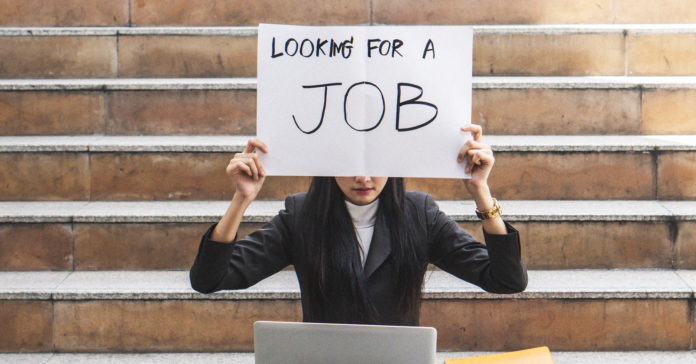 Another 141,672 first-time claims for unemployment were filed in Texas last week, bringing the total number of Texans receiving benefits to 1.9 million. While filings were down 40% from the week before, they are still far above the approximately 15,000 claims filed in the first week of March. In the last two months, the state has paid out $5.2 billion in benefits.
Across the country, there were almost three million new claims for regular unemployment benefits filed last week. Another 842,000 people filed under the Pandemic Unemployment Assistance Program, which Congress put in place to help the self-employed and contract workers who don't usually qualify for unemployment help. More than 47,000 of those PUA claims were filed in the Lone Star State. 
With the latest numbers, a total of 36.5 million people have filed for unemployment since the pandemic started shutting down businesses and prompting layoffs and furloughs. The number of new filings have been declining, but are still higher than analysts expected. There is also concern that people are still having difficulties accessing the system to file. 
The Texas Workforce Commission has begun discussions about reinstating the weekly job search requirement for unemployment benefits, but there have been no decisions on a start date.
TWC spokesperson Cisco Gamez said there will be plenty of advance notice.
"At this point, it's just a starting point," he said. "No dates have been set. We are reviewing our options. We are going to work with lawmakers. We are going to work with Gov. Greg Abbott. We are going to make sure everyone has plenty of advance notice — at a minimum of two weeks in advance."
TWC has more than 475,000 jobs posted on workintexas.com. In addition, there are online training courses for people who might want to use this time to pursue a new career. For example, Workforce Solutions Capital Area in Austin is currently offering a certified production technician training program for training in the semiconductor industry. 
With many businesses reopening in Texas, there are growing questions about who must return to work and at what point not returning to work could impact eligibility for unemployment benefits. There are exceptions for those who are at high risk for contracting COVID-19, are sick, are helping someone else who is sick or have no access to child care. Simply wanting to continue to earn unemployment benefits, which for some workers are higher than what they earn on the job, is not an allowable exception.
"There is a system in place where employers can notify the Texas Workforce Commission. The Texas Workforce Commission would investigate, and that person may lose those benefits for refusing work," Gamez said in a Facebook Live briefing by the TWC Wednesday.  
What you need to know if you are out of work
If you are newly unemployed, it is important that you apply for benefits as soon as possible because eligibility begins the week you apply. You will not be paid benefits for weeks before you apply.
The $2 trillion federal stimulus bill includes an additional $600 a week in unemployment benefits for four months and aid for freelancers and others who do not usually qualify for unemployment assistance. In addition, there is financial help available for the self-employed.
If your last job was for a temporary agency or staff leasing company, you may still qualify, but there are additional requirements.
How to apply
Apply for benefits in one of two ways:
Apply online at Unemployment Benefit Services by selecting "Apply for Benefits." Information about applying online is available in the Applying for Unemployment Benefits Tutorial.
Call a Tele-Center at 800-939-6631 and speak to a customer service representative.
Information you will need to apply
Your last employer's business name, address and phone number.
The first and last dates (month, day and year) you worked for your last employer. If you worked for your last employer on more than one occasion, provide the most recent employment dates.
Number of hours worked and pay rate if you worked the week you apply for benefits (Sunday through Saturday).
Information about the normal wage for the job you are seeking.
Alien Registration number (if not a U.S. citizen).